This summer, get off this planet with Adler Zooniverse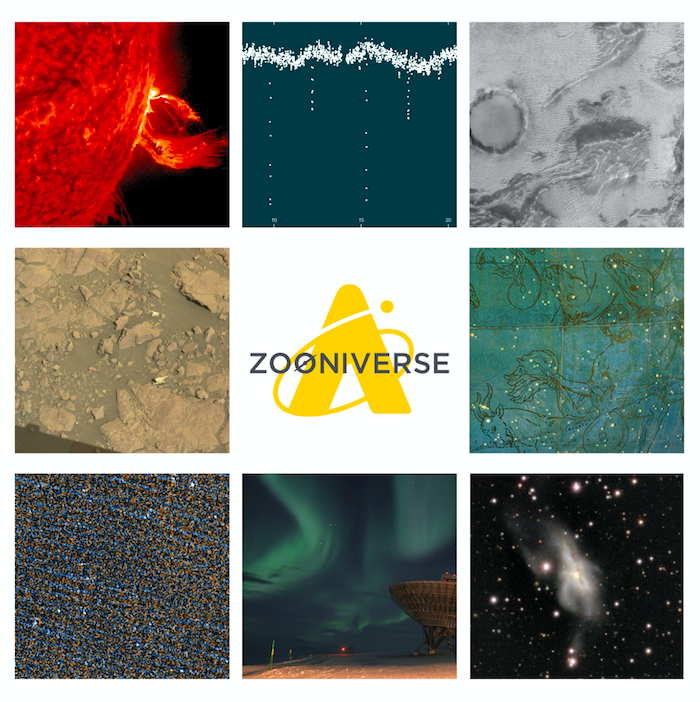 Header Image: Help researchers complete 8 different Adler Zooniverse citizen science projects while traveling the universe with Adler Space Tours!
Summer plans looking a little sad this year? I have good news: There are more places in space than you could visit in a million summers—not including travel time. And you can explore a few of our favorites (and contribute to real research projects) all summer long with Adler Zooniverse.
Adler Zooniverse is a place where anyone can join a research expedition on Mars, hunt for planets outside our solar system, or get to know every type of galaxy the known universe has to offer. It's a portal to other, less virus-y destinations. 
If Adler Zooniverse is new to you, here's what makes it so amazing.
If you're ready to get off this planet for a while, pack up your imagination and head over to the Adler Space Tours travel agency. Every Monday this summer, Adler Space Tours will feature a Zooniverse project you can escape to. Here's a preview of what's in store: 
How's the weather up there? That's exactly what you're going to help find out. Trace the edges of solar storms to help scientists track them.
If you look closely at the images from the Transiting Exoplanet Survey Satellite, you could discover a brand new planet around a distant star.
No human has ever set foot there, but researchers have a TON of pictures of the surface of Mars, and they need YOU to help them understand the terrain.
Speaking of Martian terrain, you can help NASA's Jet Propulsion Laboratory teach future rovers how to spot and avoid danger the way self-driving cars do on Earth.
Maybe space travel isn't your thing. How about a trip through time instead? Explore star maps from the Adler's collection and help us understand constellations across cultures and centuries.
Did you know there might be a ninth planet in our solar system? Not Pluto—a REAL ninth planet. If it's there, someone is going to find it. If you join this project, that person could be you.
Feast your eyes on all the colors and patterns of the northern lights and help scientists understand why they move the way they do.
If the edges of our galaxy don't feel far enough away from where you live, you can explore galaxies all over our universe and help scientists uncover the life story of each one.