AstroFan: The Interstellar Medium and Nebulae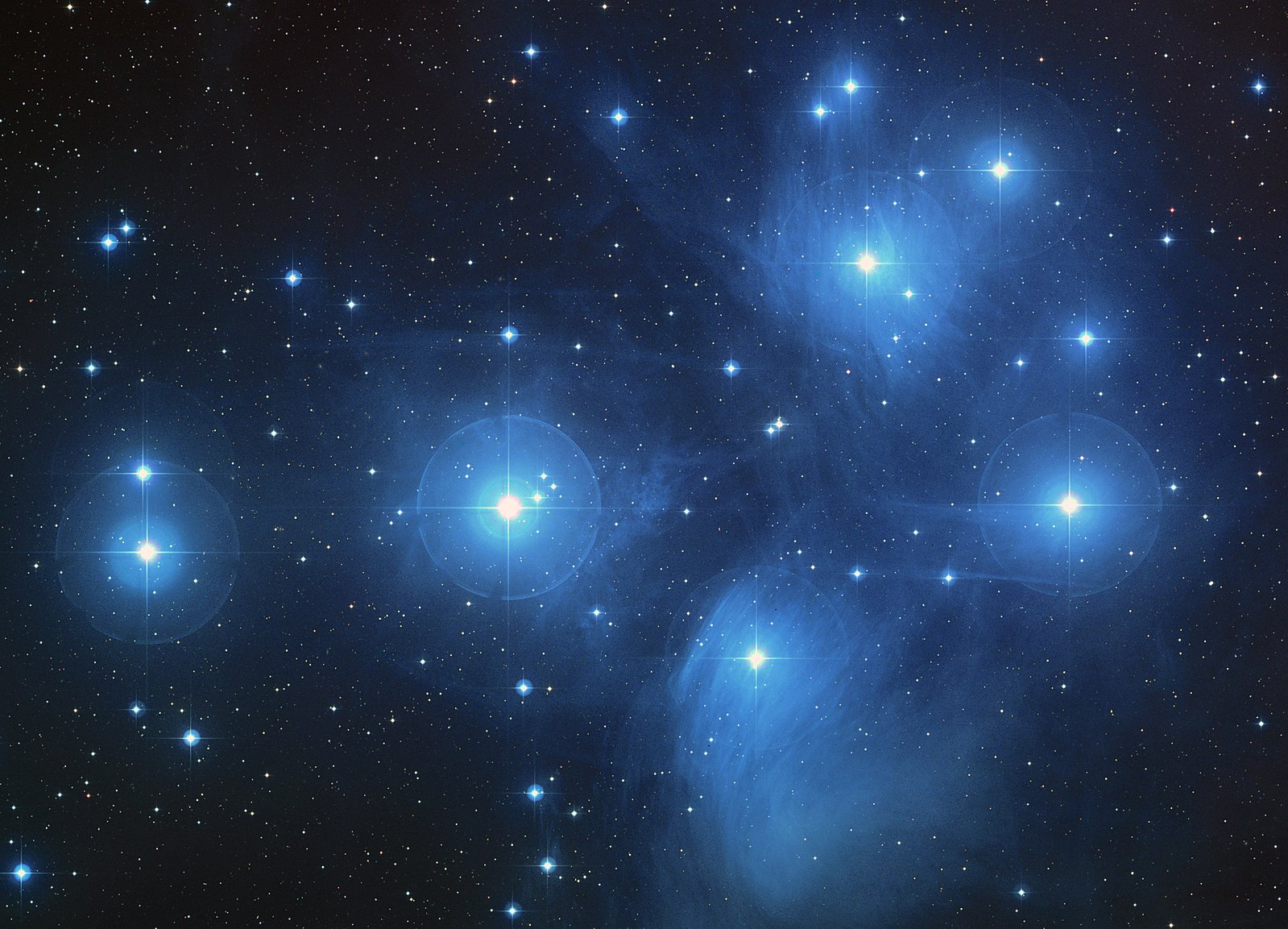 Image Caption: An example of nebulae (and the interstellar medium) can be found in this picture of the Pleiades, an open cluster consisting of approximately 3,000 stars at a distance of 400 light-years (120 parsecs) from Earth in the constellation of Taurus. Image Credit: NASA, ESA, AURA/Caltech, Palomar Observatory
---
Even the most novice of stargazers are aware of two important facts regarding our Universe.
1. It's unfathomably large.
2. And it's also a vacuum.
A quick Google search for the definition of a vacuum will tell you that it is "a space entirely devoid of matter."
While it's true that outer-space is more devoid of matter than any vacuum found on Earth—it is actually not entirely devoid of matter.
In fact, there is a name for this natural phenomena: the interstellar medium.
But what exactly is the interstellar medium and what does it have to do with nebulae? Let's dive in to find out!
The Interstellar Medium
In a nutshell, the interstellar medium is the material that fills the space between stars. 99% of the interstellar medium is made up of (mostly hydrogen) gas and the rest is composed of dust.
The interstellar medium is vast and expansive in size but very, very low in density.
For comparison, the air we breathe has approximately 10 million trillion molecules per cubic centimeter, while some of the lowest density areas of the interstellar medium consists of approximately .1 atoms per cubic centimeter.
In other words: imagine a hollow ball the size and circumference of the Earth, now imagine placing a couple of liters of gas into this hollow-Earth-sized object and allowing it to spread evenly throughout—that's how low in density the interstellar medium is!
BUT WAIT!
Since our Universe is so vast, the total mass of the interstellar medium within any given galaxy adds up substantially.
In our Milky Way alone, it is estimated that the interstellar medium makes up between 10% to 15% of all visible mass!
In some instances, matter within the interstellar medium can coalesce and collapse under the force of gravity, creating nebulae (or gas clouds) in the process.
Let's talk more about these awesome cosmic clouds!
What Are Nebulae?
Nebulae are essentially clouds of gas and dust that make up higher density regions of the interstellar medium.
Most nebulae are incredibly large in size and can be up to hundreds of light-years in diameter!
While many nebulae form as a result of the gas that is already in the interstellar medium, they can also form after the death of a star. These types of nebulae can be broken down into planetary nebulae and supernova remnants.
A planetary nebula occurs when a star—similar in size to our Sun—expands its outer shells of gas towards the end of its life.
With supernova remnant nebulae, the process of formation is much more violent.
You see, a supernova is the biggest explosion in the Universe! They occur when a massive star (much more massive than our Sun) runs out of fuel and thus can no longer fight against the forces of gravity. The expanding cloud of hot gas that results from this explosion is a supernova remnant.
Nebulae: Stellar Nurseries
Although the types of nebulae mentioned above result from the deaths of stars, the aftermath of these events can often lead to the birth of new celestial objects—sort of like a cycle of star death and star formation!
In fact, scientists often refer to nebulae as "stellar nurseries"—and for good reason.
Not only are nebulae incredibly cool to look at, but they also mark the point of origin for stars, planets, asteroids and comets.
These celestial objects form in high density regions of nebulae called knots. As these regions become more and more dense, gravity takes over and the matter collapses, forming protostars and other celestial objects like planets and comets!
So, as you can see…the interstellar medium that permeates our Universe can often lead to wondrous creations.
Think about this the next time you hear about the "void" of space. In a Universe as vast as ours, there's always space for new nebulae, planets, and other celestial objects to emerge!
Stay tuned for more awesome space facts on the next AstroFan.
Thank you for reading!
—Bianca, a.k.a. AstroFan