REACHing For Our Galactic Earbuds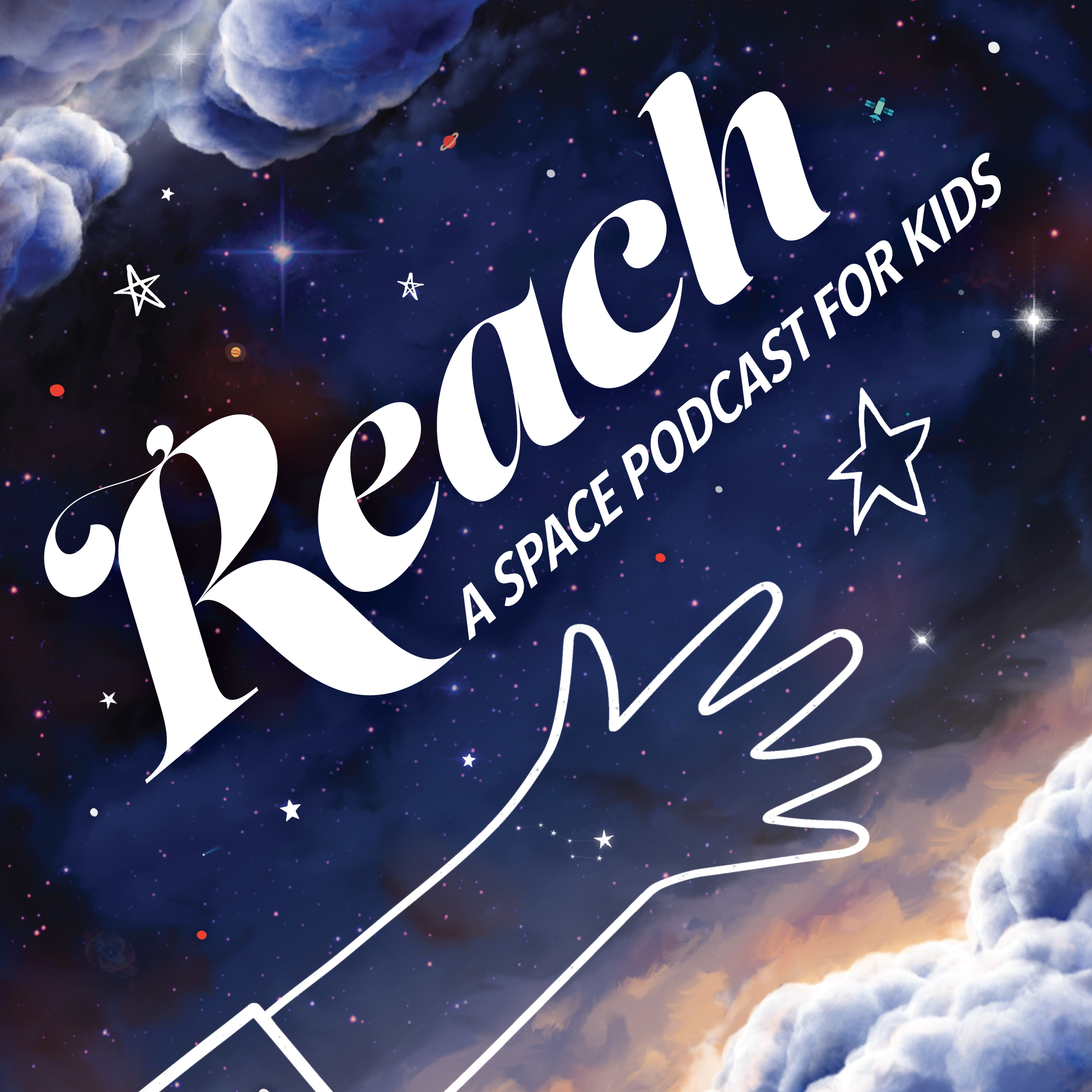 Header Image: A weekly family-friendly exploration of our galaxy and beyond, REACH: A Space Podcast for Kids, is hosted by Meredith Stepien and Brian Holden, and co-created by Nate DuFort and Sandy Marshall.
Blog Last Updated: July 2022
My name is Nate DuFort and I am a writer, producer, director, and now co-creator of the new podcast REACH: A Space Podcast for Kids. I'm excited to share with you the origins of the show, and why I believe it's more important than ever to look up and question what it is we're looking for in the night sky.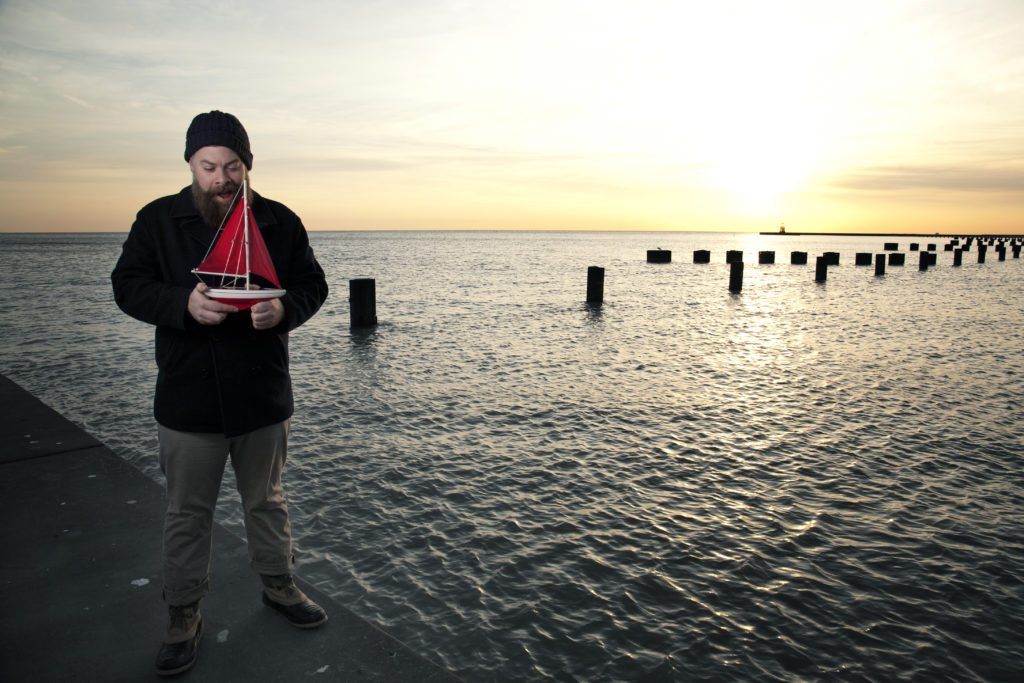 How did REACH get started?
REACH is a weekly family-friendly exploration of our galaxy and beyond! Our show is built for a middle grade audience, with a format based on some of the most popular questions kids have about space, like: "What is space?," "How do you survive in space?," and "What is a black hole?" Our show aims to both educate and entertain by featuring interviews with space experts and guests from the world of entertainment and children's media. 
REACH had its beginnings in early 2017, when my friend and producing partner Sandy Marshall pitched a collaboration that combined our interests in space exploration and children's programming. We reflected on the hope and wonder we experienced with the space program in our youth, when shuttle launch viewings were huge events and the last appearance of Halley's Comet was written in our Trapper Keepers a full year in advance. 
Sandy and I certainly have a lot of experience behind a microphone, but we needed hosts who could inspire that same feeling of wonder that hooked us as kids on the mysteries of space. Enter Meredith Stepien and Brian Holden! I had worked with Meredith and Brian before in the comedy world, but it wasn't until I saw shows they hosted at the Adler where I was blown away by how they could keep rooms full of children—including my daughter Blythe—on the edge of their seats for full presentations. From there we added my favorite longtime musical collaborator Jesse Case, some amazing guest stars (including Dania Ramos from PRX's Timestorm and Janet Varney from Nickelodeon's The Legend of Korra) and REACH was born. 
Your podcast explores curious questions from kids about our galaxy! Why is STEAM education important (especially for kids)?
STEAM—science, technology, engineering, art and math—education is important not only because of the rate of job growth in STEAM related fields, but also because this approach is an acknowledgment of the critical thinking skills needed for the changing world in which we live. Space truly is the final frontier, and humans (being curious by nature) will continue to explore—but only with a creative and data-backed approach to that exploration will future discoveries be both safe and fair. We regularly talk about tech-based innovation, but we must acknowledge the need for an evolving outlook on our place within our communities, on our planet, and throughout the entire universe. When we ask,"what can we do for our local community?," we may come up with answers that involve equitable city planning, access to transportation, and accessible and affordable education for all (made all the more important in times of distanced or at-home learning). These local community responsibilities may eventually map over responsibilities that include the entire galaxy. The only way to achieve this is with a holistic approach to critical thinking like STEAM-based education. 
The universe is perfect and chaotic at the same time, but there is order there. Studying and understanding that order can help us see the beauty in the chaos that exists here on Earth.
What do you think is fascinating about space?
As a father, and someone with an outlet to the next generation of scientists and explorers, I am most drawn to the ethical questions surrounding space exploration and how they are reflected in our issues here on Earth. Looking up at distant worlds should remind us of the importance of conservation, preservation, and holding a microscope up to the social issues here on Earth – so that, should the day come where interplanetary travel is an option, we aren't simply replicating humankind's errors and short sightedness on future dwellings. 
I love to daydream about the possibilities of interplanetary and even intergalactic travel. It's incredible to think of the possibilities, all we have to learn, but only when we take into account intersectionality and equity so that we can all share in these dreams.
Listen to REACH: A Space Podcast For Kids
Each week, REACH releases long and short episodes—20 minutes and 5 minutes respectively—across a range of space related topics.
Listen to Astrochemist and Planetary Scientist Ashley Walker talk about exoplanets and why she started the hashtag #BlackInAstro. You can also learn about black holes with Adler Planetarium astronomer Dr. Geza Gyuk or hear former Adler Planetarium astronomer Dr. Lucianne Walkowicz talk about space ethics and what answers humans are searching for when we explore space! Then, listen to a very special episode where REACH interviewed NASA astronauts while they were in orbit on the International Space Station!
You can find the episodes for free on Apple Podcasts, Spotify, or wherever you get podcasts.