Tag:
Daylight Savings
Header Image: The outside of the Adler Planetarium at night with the Moon, Jupiter and Saturn brightly lit in the background. Image Credit: Mike Smail Many of us lost an hour earlier this year, but we get back that hour this month, November 2020! Most of the United States uses Daylight Saving time, which starts […]
The three naked-eye-visible planets outside Earth's orbit will appear less than 20 degrees apart in the sky this month, March 2020. The planets Mars, Jupiter, and Saturn can be seen low in the southeast just as morning-twilight begins to lighten the sky. Jupiter is the brightest of the three, and it serves as a guidepost […]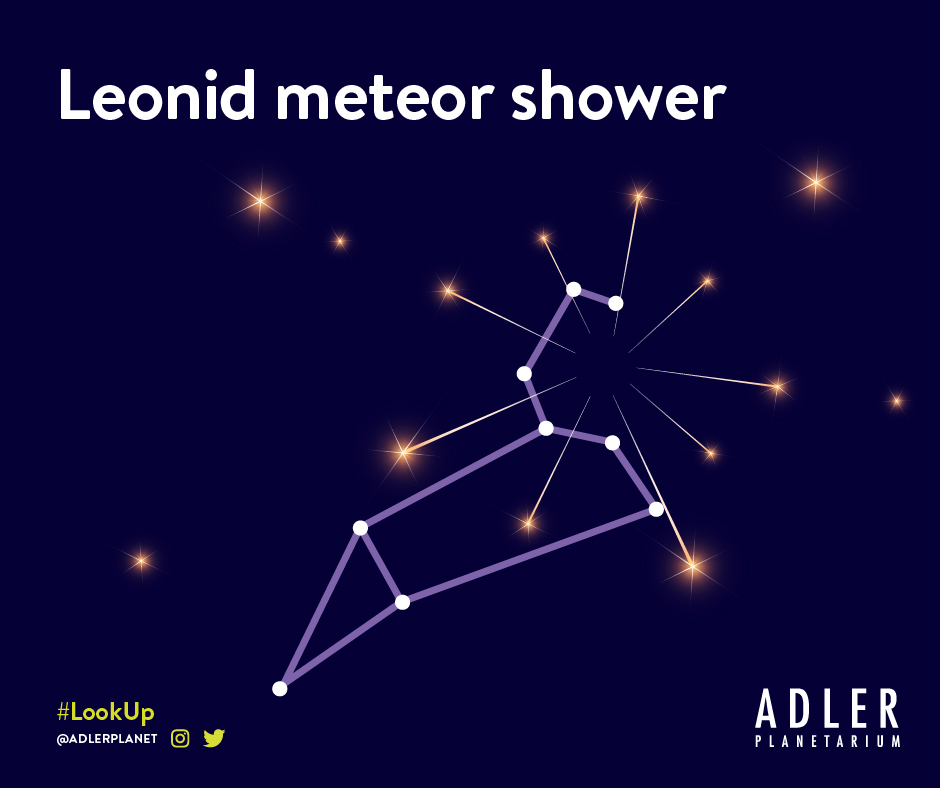 Header Image: Graphic representation of the Leonid meteor shower with the constellation Leo. Evenings in the Chicago area are getting dark quite early this month, November 2019. Because Daylight Saving Time ended on the 3rd, the Sun now sets before 5:00 p.m. local time. It won't be setting after 5:00 p.m. until late January. Shortly […]
PURCHASE TICKETS
Your all-access pass to our universe!