Tag:
earth science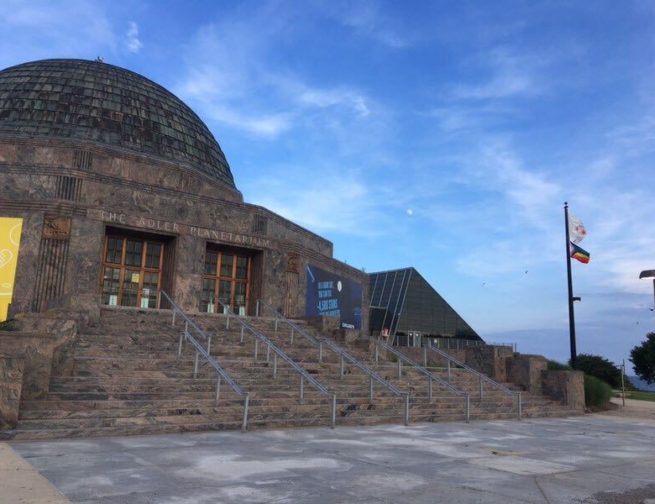 Header Image: The Adler Planetarium with a Full Moon in the background taken by Adler Planetarium Telescope Volunteer in July 2020. Image Credit: Bill Chiu You have space questions, we have answers! Astronomers are constantly discovering and uncovering new secrets about space, which we know can lead to lots of questions. Will a black hole […]
Header Image: NASA's Armstrong Flight Research Center hosted a NASA Social at BLDG 703 in Palmdale, California. Over 90 attendees toured the aircraft inside the hangar as they learned about the five airborne science expeditions targeting air, land, and sea. Image Credit: NASA As my tour group entered the gigantic airplane hangar at the Armstrong […]
PURCHASE TICKETS
Your all-access pass to our universe!