What Is Home To You?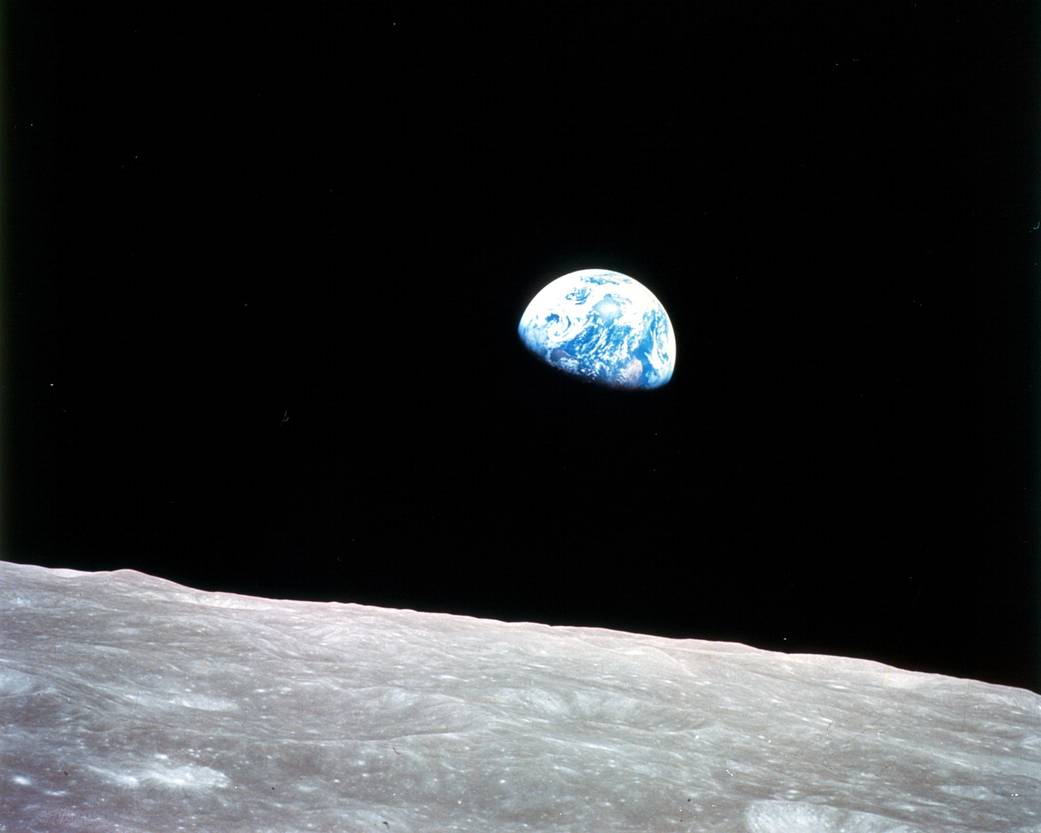 Header Image: The famous Earthrise photo from the Apollo 8 mission. Image Credit: NASA
Ah, planet Earth—the spinning space rock we fondly call home!
Our perception of home can change depending on our situation. For someone who moves a lot, home may be an object or a person. It could be a memory from their childhood, or a place they always return to. Home can mean family, or a teddy bear, or a photograph kept in their wallet. For someone who travels far, home may be a continent. For someone who travels very far, home may be planet Earth.
In honor of Earth Day this year, our staff is celebrating the third planet from the Sun by sharing what home is to them!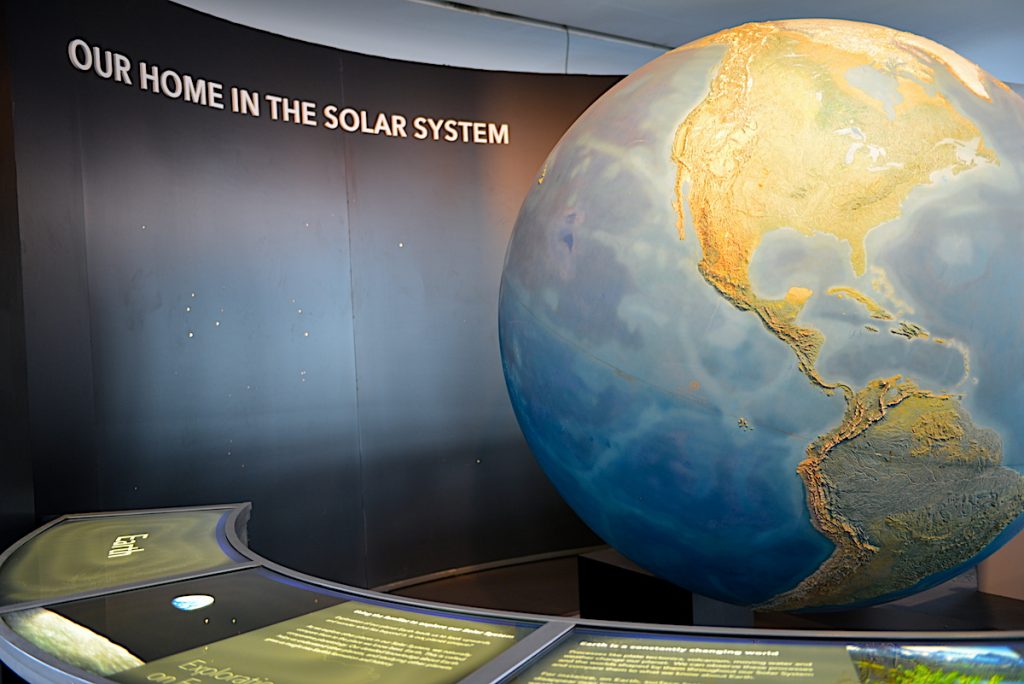 Image Caption: Globe of Earth with "Our Home In The Solar System" in the Adler Planetarium's Our Solar System exhibit.
Home Is…
"Home is the smell of a campfire and the sound of morning doves, because my family has been taking me camping since I was an infant." – Adler Staff Member Edgar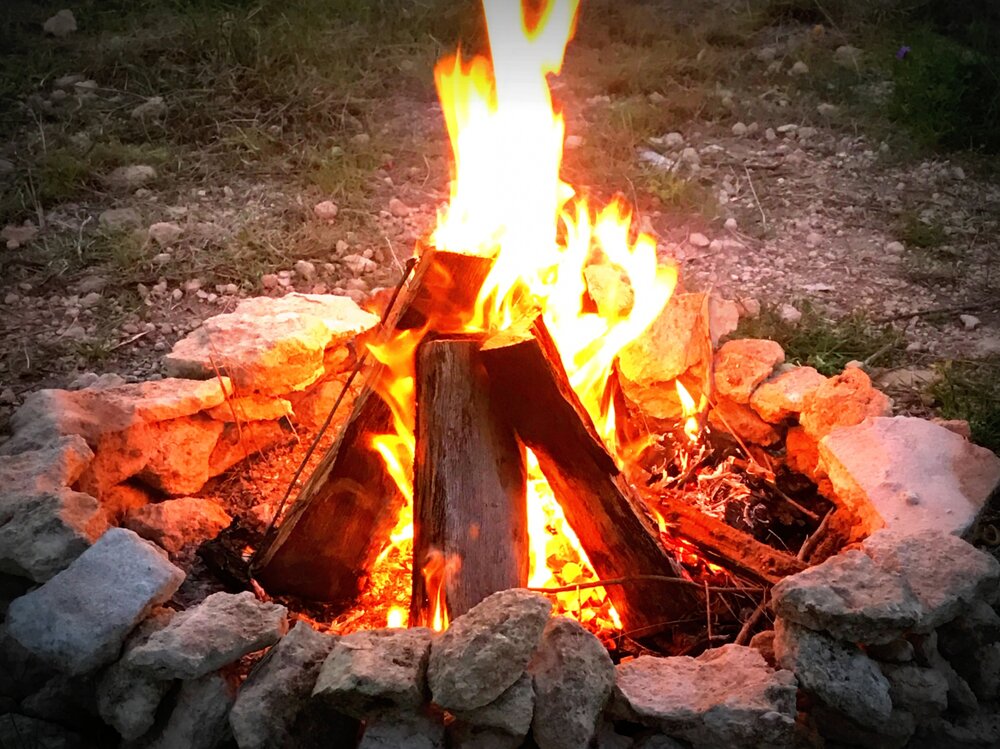 "COSI [Center of Science and Industry], the science center in my hometown! Home is where you are the most yourself, and volunteering and working at COSI is how I figured out who I was. It's also where I met my husband." – Adler Staff Member Sarah S
"Home is not a building or structure. It is a safe space created by the families and communities that support it, wherever that space may be. Home is the 'place closest to your heart, the place where you can maintain your identity, integrity, and way of living.' It is the space we must continue to create for the millions of migrant and displaced children around the world." – Adler Staff Member Ryu
"Listening to Billy Joel's album "Storm Front" makes me feel at home. It came out when I was about to turn 3, and some of my oldest memories include listening to it with my family. As I grew up, I listened to it while on family vacations as well. I have memories of driving and seeing mountains for the first time while listening. A lot of folks think it's one of his worst albums, but for me, I was born and raised on Billy Joel, and that album holds a very special place in my heart. I even have some lyrics from it tattoo'd on my back!" – Adler Staff Member Meredith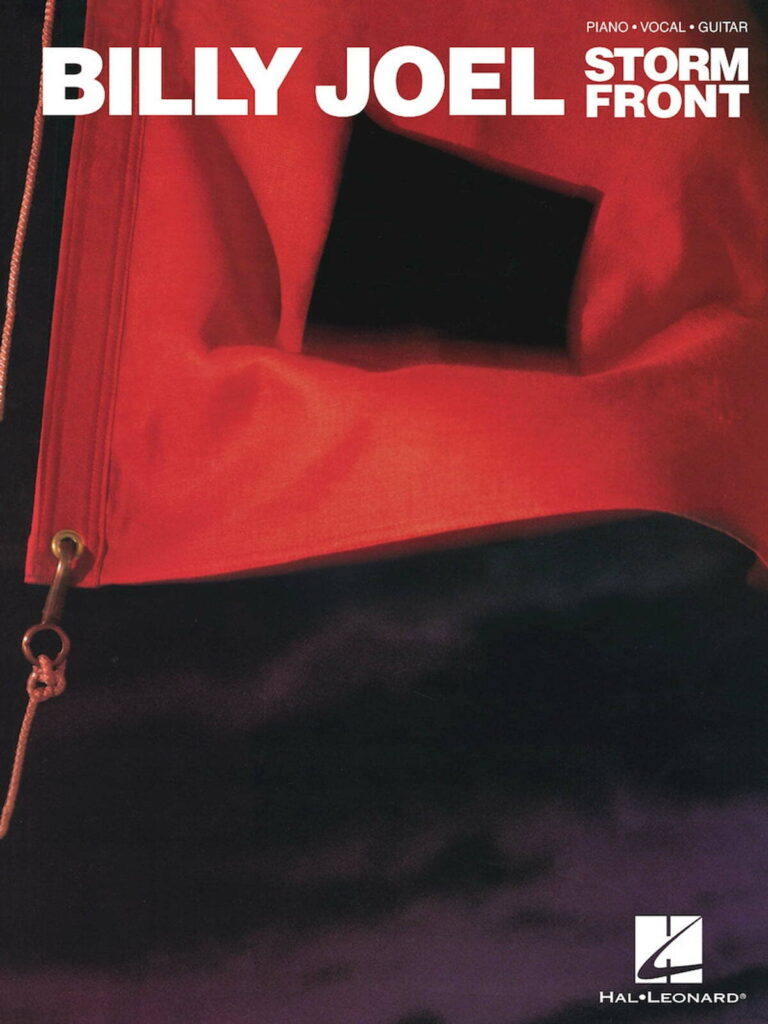 "That place where the Sun and I relax for a moment before calling it a day." – Adler Staff Member Julie
"For me, home is a place where tons of memories are made with friends and family. When I was a kid, one of these places was my grandparent's house! It's where some of my favorite memories were made. Where I started to learn how to play the piano. Where we spent most holidays together. Where my cousins and I played games outside and picked raspberries." – Adler Staff Member Colleen
What Is Home For Dr. Sian Proctor?
Our friends at REACH: A Space Podcast For Kids interviewed Dr. Sian Proctor about her out-of-this-world trip into the cosmos as the Mission Pilot for Inspiration 4, the first all civilian mission to space! In this episode, Dr. Proctor describes what objects she brought from home on the mission with her. Listen here!
Don't forget to learn more about space food with Dr. Proctor and the Adler's stellar reporter Stacey Quasar in this Wow! Signal space comedy show segment, News At The Speed of Light!
Has Our Home Always Been "Seen" As A Planet?
The short answer—no. At least not until about 400 years ago! Here's how and why the perception of Earth changed dramatically throughout the centuries.
Happy Earth Day, stargazers!