Tag:
History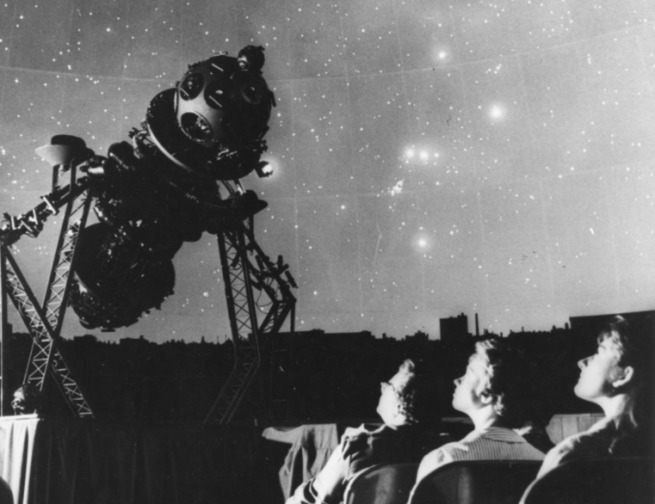 Header Image: Planetarium guests attend a sky show with the Zeiss Mk II projector at the Adler c. 1955. Image Credit: The Adler Planetarium Archives When the Adler Planetarium opened in 1930 as America's first planetarium, the centerpiece was a star projector made by the Carl Zeiss company of Germany, the Zeiss "Mark II". This […]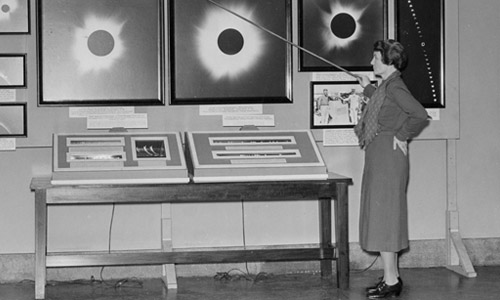 The story of Maude Bennot—at least, the part of it that concerns the Adler Planetarium—doesn't have a great ending. This is just a heads-up: You won't like what happens. But if you love science and community and the place the Adler is today, you will like Maude Bennot. You'll like her so much that you'll […]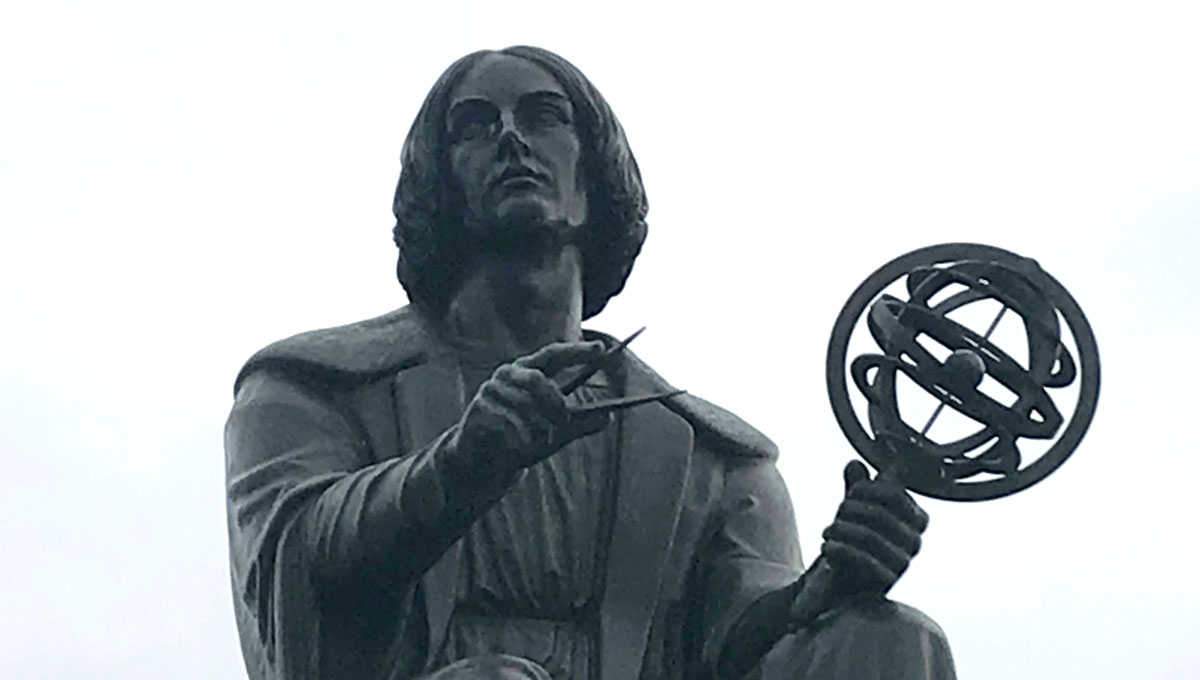 Who's that guy sitting on a pedestal greeting you as you walk up to the Adler Planetarium? It's one the most prominent astronomers in the history of modern science, Nicolaus Copernicus! In honor of his 545th birthday, let's dive into the history behind this statue & this astronomer's legacy. When you approach the Adler Planetarium […]
PURCHASE TICKETS
Your all-access pass to our universe!