Tag:
Vernal Equinox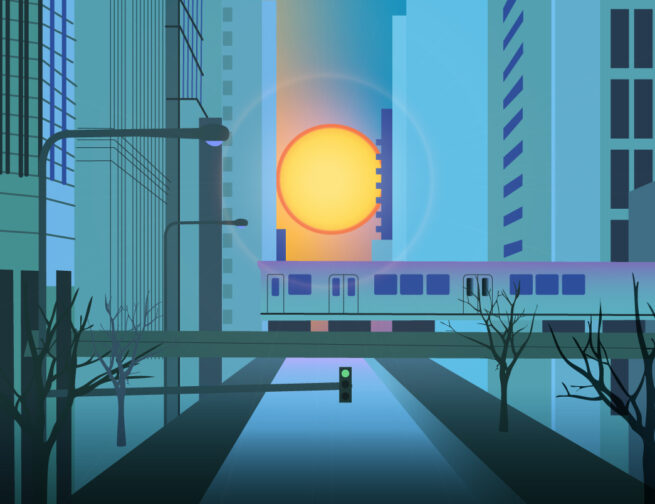 Header Image: Adler Planetarium's Lookup graphic depicting the spring and fall celestial event, Chicagohenge It's time to "spring forward" and experience one of Chicago's most picturesque sky highlights this month, March 2022. Daylight Saving time for 2022 starts March 13, at 2:00 am local time. On this morning we "spring-forward" by setting our clocks ahead […]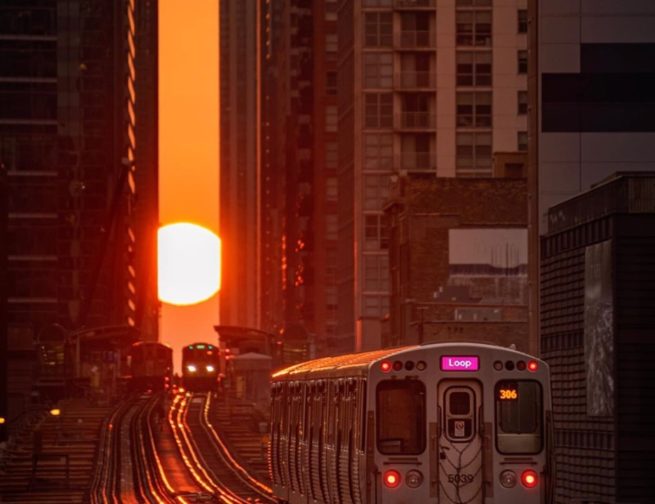 Header Image: Chicagohenge Image Credit: @cdats It's the month named for the god of war, Mars; and the planet Mars is a great focus for the month of March 2021. Last month, NASA's Perseverance Rover successfully landed on the planet Mars. It joined the still-operating Curiosity Rover already on the Martian surface. Perseverance allows NASA […]
The three naked-eye-visible planets outside Earth's orbit will appear less than 20 degrees apart in the sky this month, March 2020. The planets Mars, Jupiter, and Saturn can be seen low in the southeast just as morning-twilight begins to lighten the sky. Jupiter is the brightest of the three, and it serves as a guidepost […]
PURCHASE TICKETS
Your all-access pass to our universe!