The Aquarius Project Podcast, Episode 5: Welcome to the Bottom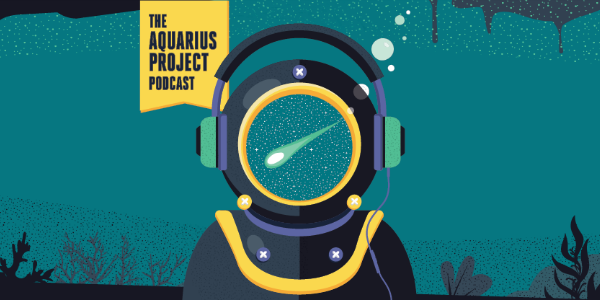 YOU GUYS. It's finally happening. We have reached the "hunting for meteorites underwater" portion of the Adler's teen-led underwater meteorite hunt!
If you're new to the Aquarius Project, you can get the full story here. But here's the short version:
Green fireball in the sky, meteorites in the lake, assemblage of unlikely band of science heroes, mistakes galore, bone-crushing magnets, sled made out of cutting boards, test test test, we're ready(ish).
In this episode, we follow teen-programs leader Chris Bresky and a cohort of Adler teens onto a scientific research boat and sail out to the meteor crash site, where everyone does their best to pick up some space rocks and avoid being consumed by self-doubt. 
Listen now!
If you're enjoying the story, we would REALLY appreciate it if you could subscribe and leave a positive review on Apple Podcasts, Stitcher, or your podcast directory of choice. More ratings and reviews will help more people like you find the show!
Soundcloud  | Apple Podcasts  | Stitcher
AND: If you're reading this before March 6, 2020, you can watch Chris and a few teen contributors to the Aquarius Project present their work at the Chicago Maritime Museum!