From the Vault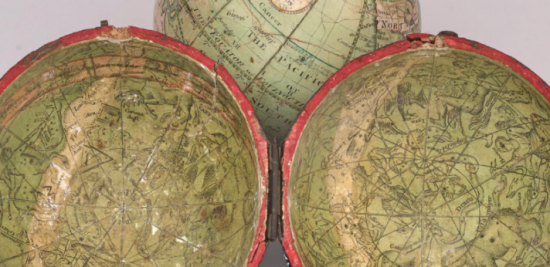 Out of the Pocket to Outer Space
by Dr. Pedro Raposo, Curator
Ever wondered what it would be like to carry the Earth in your pocket? And to outer space, no less? Within the walls of our Mission Moon exhibition, guests can find a peculiar little 200-year-old object called a pocket globe which found its way to the stars aboard Space Shuttle Discovery.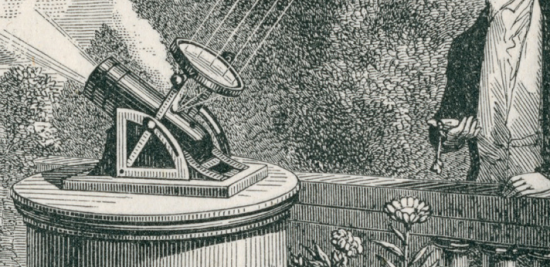 A Blast at Midday: Noon Guns and Cannon Dials
by Dr. Pedro Raposo, Curator
What do a cannon and sundial have in common? Time. In the 18th century, time was largely read by the altitude of the Sun. Ingenious inventors soon developed the cannon dial, which alerted those around that it was noon with the blast of a perfectly timed cannon.
Collections Corner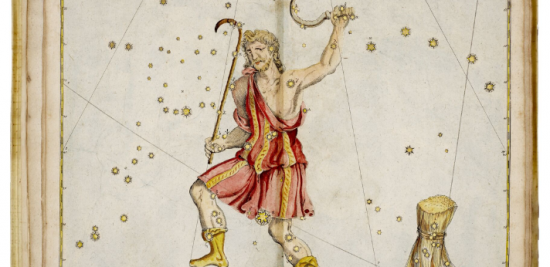 Johannes Bayer's Uranometria, published for the first time in 1603, is generally regarded as the first modern star atlas. It contains an individual map for each of the 48 classical constellations listed by Ptolemy, as well as a chart showing twelve new constellations identified in the Southern hemisphere by the Dutch navigators Pieter Dirkszoon Keyser (c. 1540-1596) and Frederick de Houtman (c. 1571-1627). The constellations are represented with elegant figurative renditions, from a geocentric perspective, that is, as actually seen in the sky (the external perspective, by then still prevailing, shows the constellations as seen on the surface of a globe, with the Earth at the center).
This photograph shows Adler guests in awe of the night sky as recreated by the Planetarium's original Zeiss II projector. Orion, one of the most conspicuous constellations of the winter sky in the Northern hemisphere, can be clearly seen to the right of the projector.