'Scopes at the Adler
'Scopes at the Adler combines everything you love about our neighborhood telescope program (looking at cool objects, learning from our educators, and more!) but from our home on the shores of beautiful Lake Michigan.
What's Here
Doane Observatory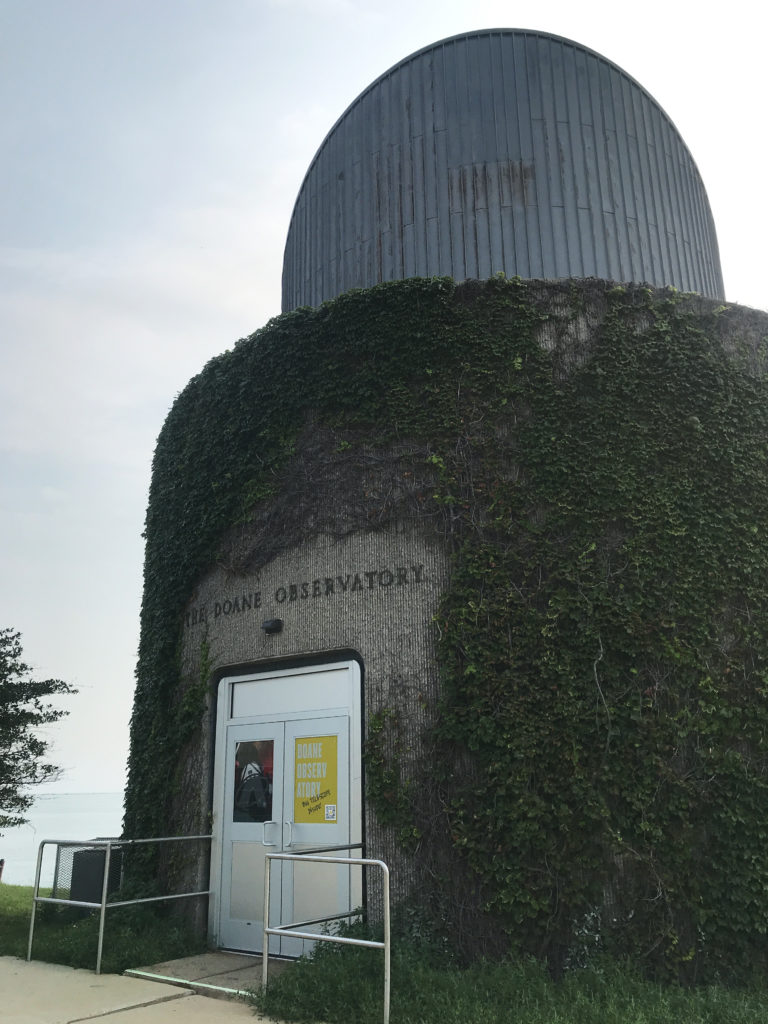 The Adler Planetarium's Doane Observatory houses the largest telescope available to the public in the Chicagoland area! That means that guests get to see the sharpest and brightest view of our universe that Chicago has to offer. It gathers over 7,000 times more light than the unaided human eye, allowing you to see celestial objects that are trillions of miles away. And we think that's pretty cool!
LEARN MORE ABOUT THE DOANE HERE
Small 'Scopes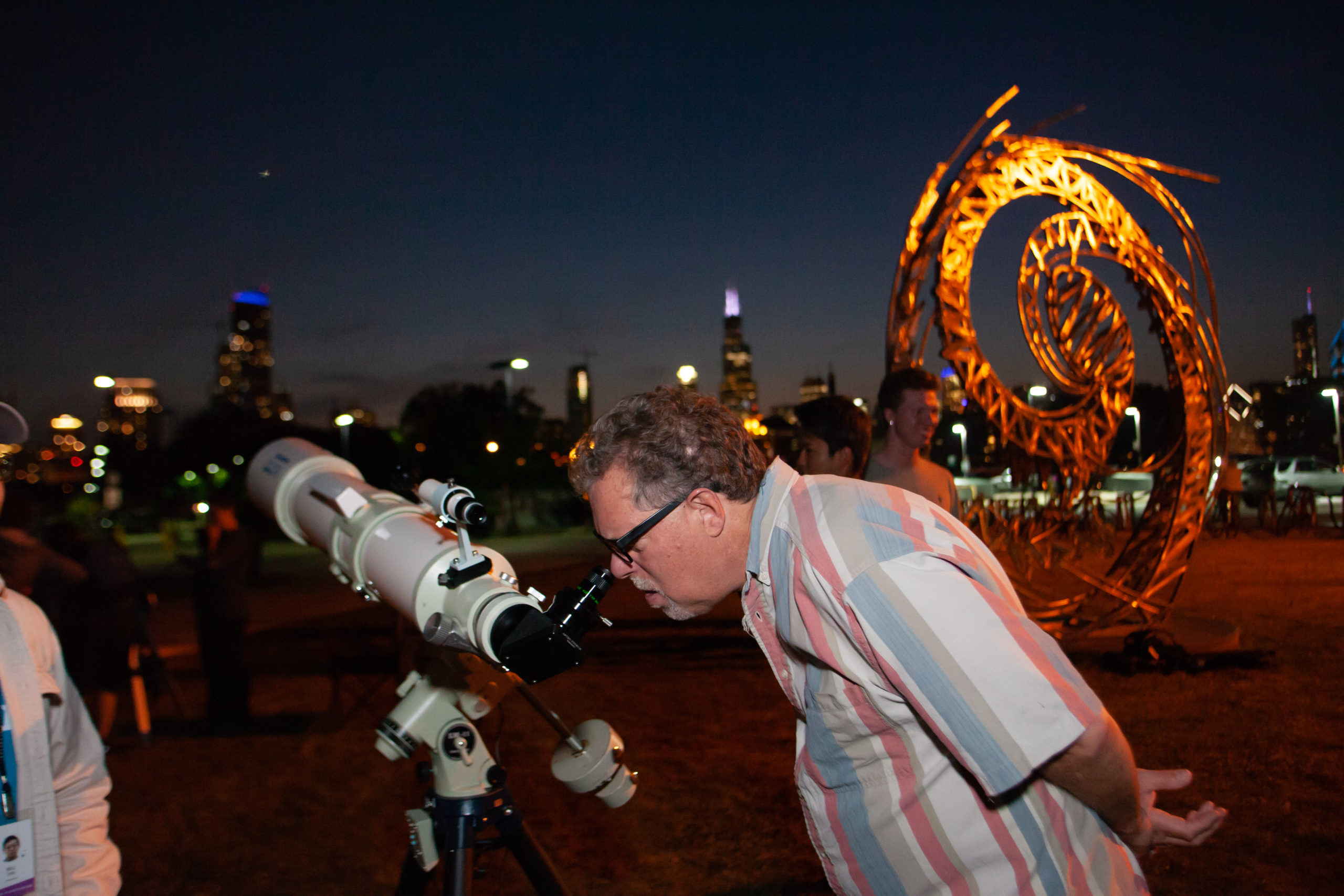 The Adler grounds are a perfect place for our guests to explore the universe with Adler educators and our telescope volunteers. When weather and schedules permit, we set up small telescopes on our new telescope observing terrace on the south end of the Adler's grounds. During the day, we look at the Sun (safely-filtered of course), and at night, we might see the Moon, Jupiter, Saturn, or maybe other objects, depending on when we're viewing! Inquire at the box office on your next visit to see if telescope observing is happening that day. This surprise and delight opportunity is free with museum admission.
Observing Opportunities at the Adler
'Scopes at the Adler (both big and small 'scope observing) are weather dependent and pending staff and volunteer availability. You'll want to join our Facebook Group to be the first to know when the Doane Observatory will be open or when we're having any special telescope observing events at the museum.
Thanks To Our Sponsors And Donors
A special thank you to the Founding Donor of our public observing programs, The Petrovich Family
PURCHASE TICKETS
Your all-access pass to our universe!