Doane Observatory

The Adler Planetarium's Doane Observatory is pretty special. It is home to the largest telescope available to the public in the Chicagoland area! That means that guests get to see the sharpest and brightest view of our universe that Chicago has to offer. It gathers over 7,000 times more light than the unaided human eye, allowing you to see celestial objects that are trillions of miles away. And we think that's pretty cool!
Even in Chicago's light polluted skies, we can spot planets, moons, stars, and more from the Doane Observatory. We know our views could look better if the telescope was located far from city lights, but since our goal was to get your eyes up to our telescopes, putting the Observatory at the Adler made perfect sense in 1977—and it still does 45+ years later.
Observing Opportunities
While we try to open the Observatory on Wednesday nights during Adler at Night (also known as Illinois Resident Discount Days/free days), the weather makes the schedule a bit unpredictable. To know when the Doane will be open, join our Facebook Group. You can also check in at the box office on the evening of your visit to inquire about the availability of the Observatory.
When you visit the Doane Observatory, you will find the building located outside of the Adler. The Observatory is to the east of our main building, right next to the shores of Lake Michigan. Just follow the sidewalk around the building. If the doors are open, you're welcome to come on in and check out the sights!
Our Team
Our Observatory is staffed by some of the most awesome, trained telescope volunteers this corner of the Milky Way. Each volunteer goes through technical training on how to operate a telescope and learns practical observing techniques. Plus, they're equipped with a ton of cool facts and information about the Sun and other celestial objects.
Our Telescope
Here's more information about our PlaneWave CDK24 telescope in the Observatory!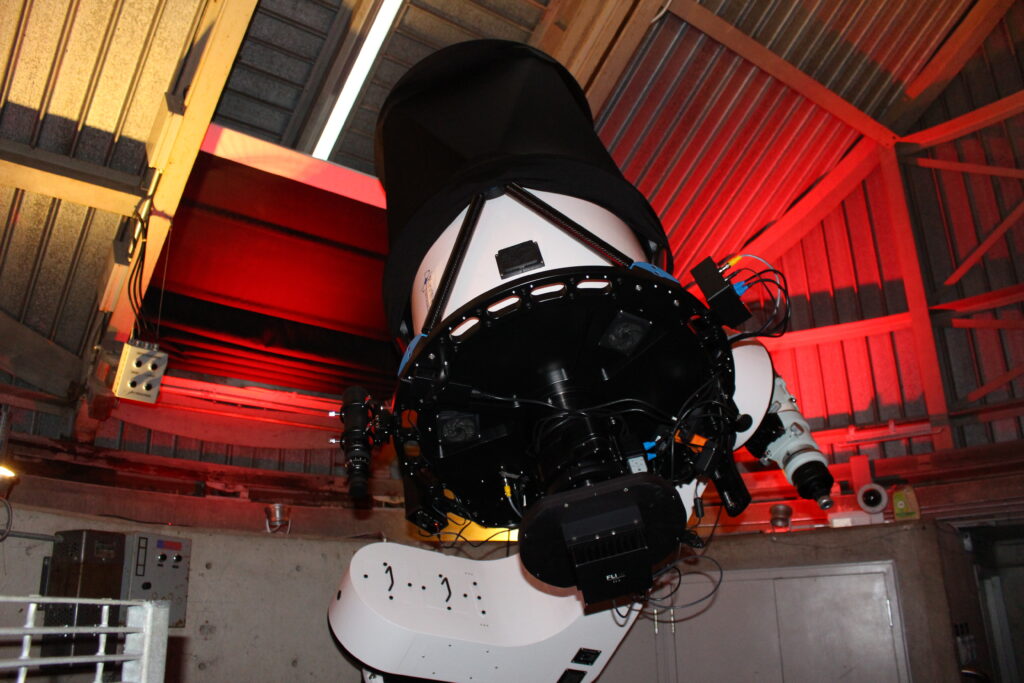 Thanks To Our Sponsors
The renovations to the Doane Observatory and the Observation Park completed in 2021 have been supported by passionate donors including tremendous support from: Founding Donor, The Petrovich Family. Lead support was provided through an Anonymous donor and the Public Museum Capital Grants Program of the Illinois Department of Natural Resources, Illinois State Museum.
Additional generous donations were provided by: the A. Montgomery Ward Foundation, John A. Hutchings, Richard W. Oloffson and Bank of America, N.A., Trustee, Thomas J. Anderson and Family, the Brinson Foundation, the Dr. Scholl Foundation, Mr. and Mrs. John W. Estey, Mr. Joseph T. Lower, Mr. and Mrs. William J. Lutz , The MacLean Family, Mr. and Mrs. Jeffrey S. Rothstein, the Searle Family, and Sidley Austin.
PURCHASE TICKETS
Your all-access pass to our universe!