Adler Staff Star: Meet Erin!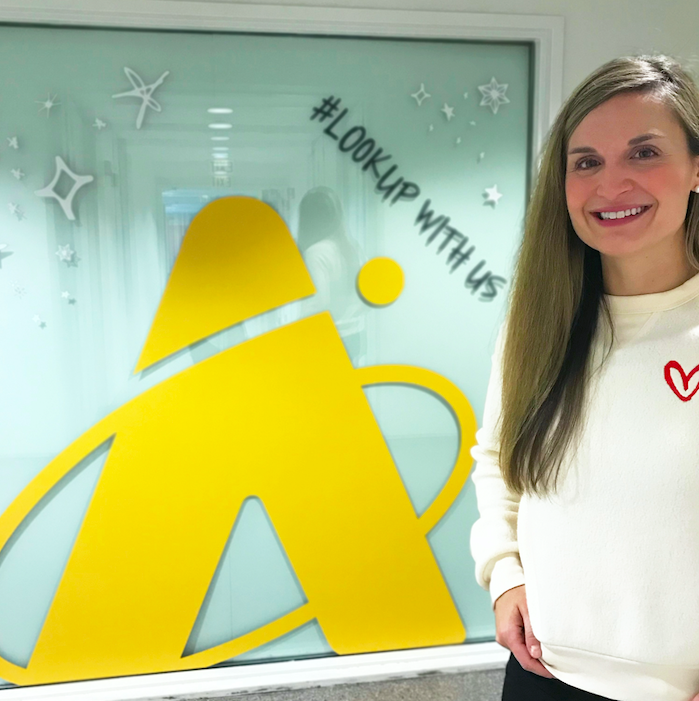 Erin Wilson
Senior Director of Marketing
Hi Erin! Give us a little background info about yourself!
Career advertising lady and proud Adlerite for the past five years. Mom to three littles and a pooch. Ex-collegiate athlete who seeks competition wherever I can find it. I bleed maize and blue.
What do you enjoy most about working at the Adler?
A friend of mine recently started a brand that's all about living what you love (the heart on my sweatshirt is her brand!) I'm lucky enough to live what I love each and every day. The culture that has been created at the Adler, the smart, talented, and caring people that I am privileged to work with, and the opportunities that I have been afforded are the once-in-a-career kind. 
You have been instrumental in creating the new brand for the Adler! What has been the most rewarding part of the process?
Seeing the pride that the staff has in our new brand. A group of about 40 staff members worked after hours to flip the building the night before the public launch. Towards the end of the night, we were adding stickers of the Adlerverse (the staff-contributed illustrations of stars and constellations) to the yellow wall at the south box office. A staff member noticed a star that she had drawn for the Adlerverse was one of the stickers ready to be added. She beamed and said, "I did that!" It was such a beautiful thing to witness the pride she felt seeing her contribution come to life and be part of our new brand.
What challenges come with creating a new brand?
Our logo was on EVERYTHING! Kidding, sort of. It was on A LOT OF THINGS, and the coordination and production to get everything updated to go live on a single day was hard, but exhilarating. However, the biggest challenge is having the discipline to be patient and not jump to creating a new brand too soon. We weren't ready foundationally to create a new brand a few years ago, but we did the work of figuring out who we were, what made us special, and our reason for being. Once that framework was in place, we knew we were primed to build a powerful brand together with our staff and partners.
If you had the opportunity to go on a mission to the Moon, would you go? Why or why not?
Ha, heck no. I've been fortunate enough to meet a man who went to the Moon, and I definitely don't have the chops to do it. But, I will be the biggest cheerleader for the person who goes in my place.