It's Citizen Science Day! How Are You Participating?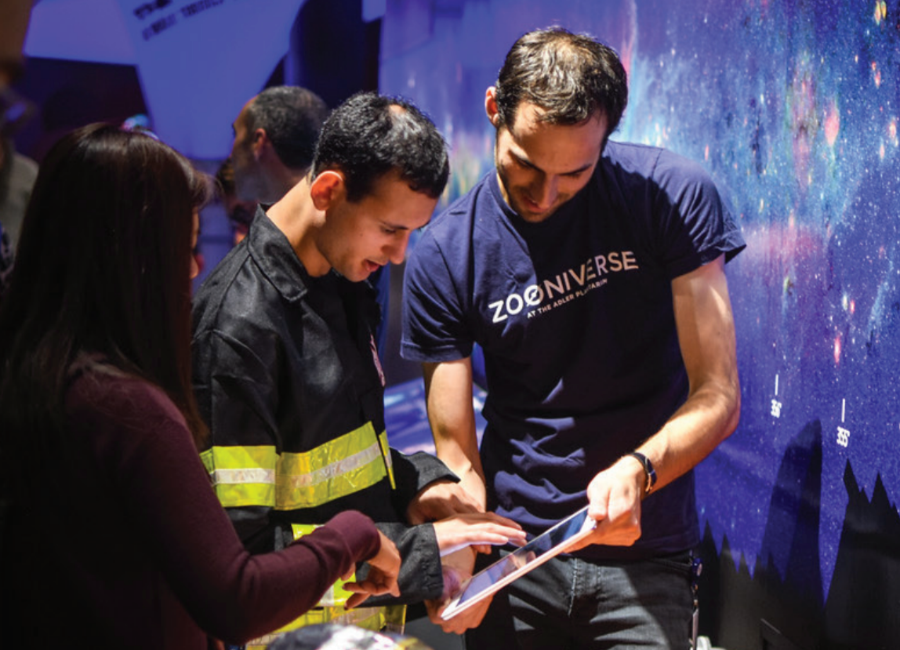 Ah, Citizen Science Day—what a day to be alive! How amazing is it that ordinary citizens all over the world are helping to contribute to real scientific research RIGHT NOW, possibly on the verge of making some exciting new discoveries?!
"Wait… how is that possible?" you ask.
Simply put, citizen science is a way for anybody to engage in science. From astronomy enthusiasts helping to measure and classifying uncategorized stars to bird watchers observing bird species interactions to underwater lovers tracking the worldwide distribution of kelp, citizen scientists are helping to make impactful contributions in a wide range of scientific fields all around the world.
At the Adler, we're proud to be a home for Zooniverse—the world's largest and most successful platform for people-powered research. Zooniverse enables everyday citizens to connect with scientists and researchers by making large data sets like images of faraway galaxies, historical records and diaries, or videos of animals in their natural habitats easily available for identification. All you need to get involved is an internet connection!
Zooniverse offers projects across a wide spectrum of disciplines and interests, including astronomy, history, language, and arts. New projects are being launched all the time, just like these:
The #weatherrescue volunteers are digitising hand-written weather observations taken 150+ years ago so we can learn more about our changing weather.

230,000 tasks completed by 1077 volunteers means a lot of observations rescued so far!

Anyone can help: https://t.co/qktljsuTIU pic.twitter.com/1m3NXxVuYR

— Ed Hawkins (@ed_hawkins) March 13, 2019
🎉 We launched our new interface today! Join the #genizascribes in sorting and transcribing fragments at https://t.co/wYXtEYXrn5. https://t.co/0X3qO6RQIz pic.twitter.com/2F4dlYBNey

— Judaica DH at Penn (@judaicadh) March 6, 2019
So what are you waiting for?! Join the global community of citizen scientists today and start classifying. IT'S SO EASY! (Seriously, you can do it from your couch or your favorite cafe nook on our easy-to-use iOS or Android app.) Who knows what you might discover!