The Aquarius Project Podcast: Episode 4
Header image: The Aquarius Project sled in all its (current) glory.
New to the Aquarius Project? Start here! (Really, go. This post will make a lot more sense once you're caught up.)
---
I am pleased to announce that the fourth installment of the Aquarius Project Podcast is available now!
The Aquarius Project sled did not emerge, fully formed, from anyone's imagination. It is the product of many drafts, sketches, prototypes, design ideas that sounded really good but ultimately did not work, epiphanies, happy accidents, and elbow grease (listen to the episode for details!). Our plan was to spend the whole episode telling you about the sled, but something project leader Chris Bresky said to producer Erin Kahoa and me led us down a side street that ended up being a big part of our story.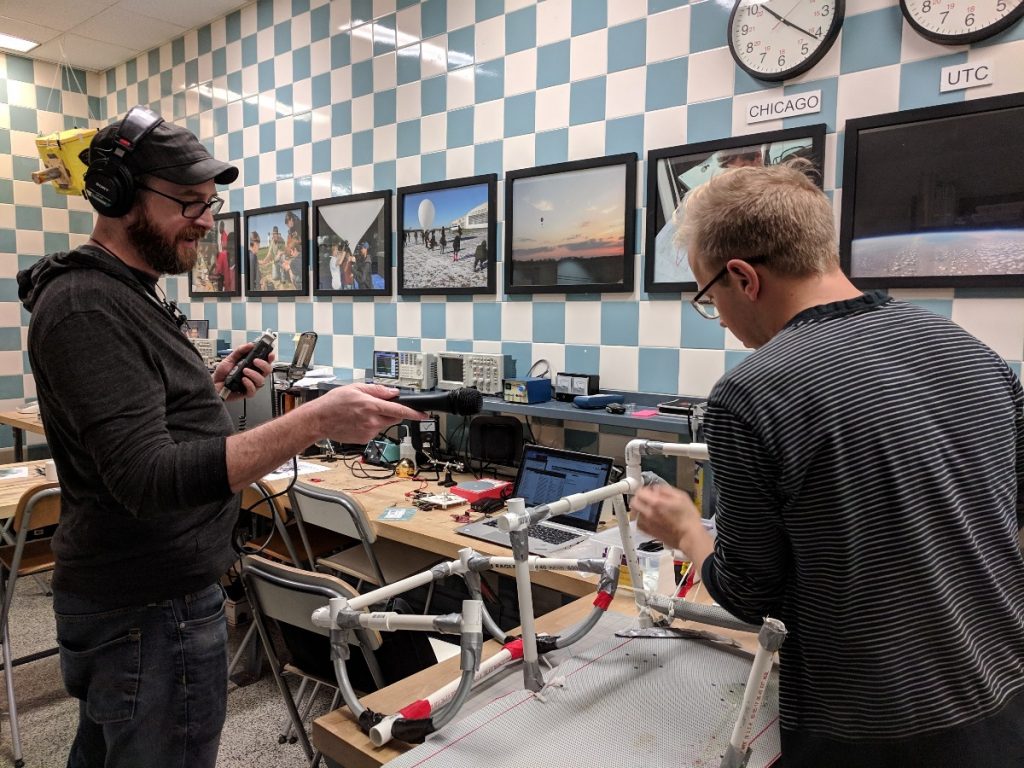 Chris was showing Erin and me the oldest, wobbliest, duct-tape-iest version of the sled, trying to remember where all the pieces had come from and where the missing ones had gone. In between reminiscing about the sled's humble beginnings and squeezing the duct tape together at the joints, he mentioned that someone in the Adler's collections department had told him to hang onto this prototype because the museum might want to keep it.
The idea that this broken down pile of pipes might end up in a glass case (like some kind of shimmering bespoke astrolabe made for a medieval king) sounded so ridiculous to us that we recruited Chris Helms, the Adler's collections manager, to tell us why anyone—especially a museum with one of the world's finest astronomy collections—would give it a second look.
He told us it wasn't ridiculous at all. Even a venerated astronomer like Galileo was once an amateur telescope maker, and his oldest handmade telescopes are now so valuable and rare that even the replicas are glass-case material.
Talking to Chris H. also got me thinking about themes that tie this episode together: Not only how the Aquarius Project fits so neatly into the DIY history of astronomy, but the way history itself is made of objects. Take a good look at anything—a rock, a book, a phone, a shiny old astrolabe, anything—and start asking questions. You'll find enough stories to last a lifetime.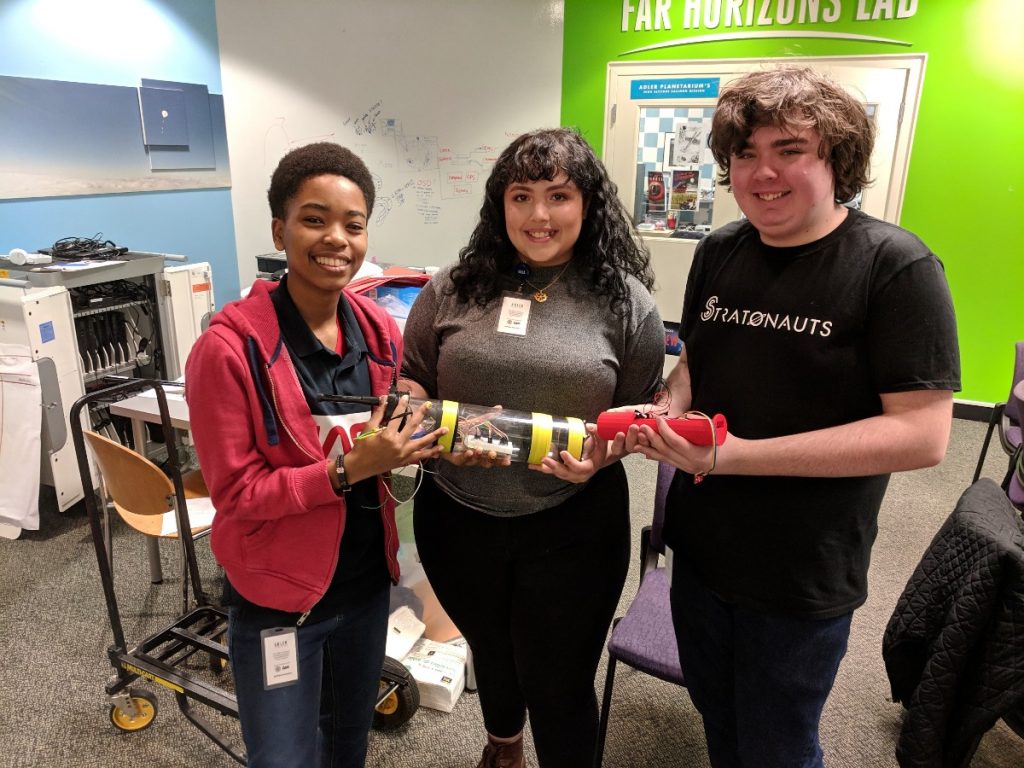 Hope you enjoy the episode as much as we enjoyed making it!
Subscribe to the Aquarius Project Podcast!
Soundcloud | iTunes | Stitcher