A Year Celebrating Black Women in STEAM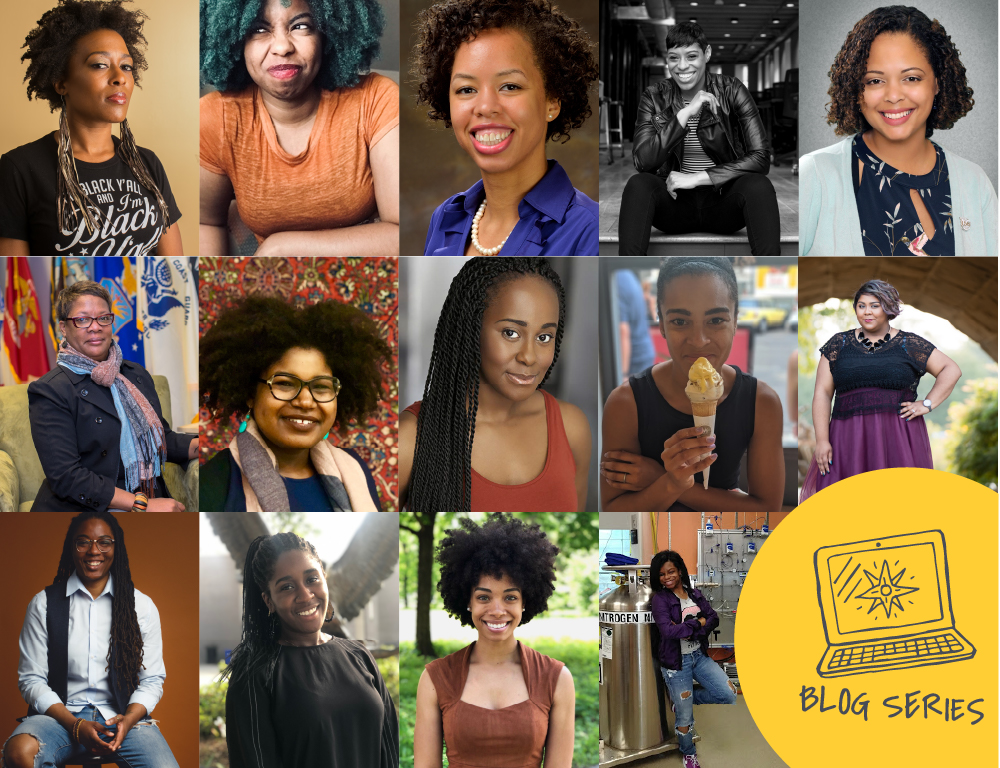 It's been a year since the launch of The Adler 'Scope blog's Chicago's Black Women in STEAM series, and we couldn't be more proud of how much it has grown.
Whether it was a food scientist at PepsiCo creating the newest flavors for Gatorade, an astrochemist simulating the atmospheres of far away worlds, or an award-winning director creating plays that inspire young black girls to reach for the stars—there has been no shortage of incredible women featured in this series.
In honor of the 1-year anniversary of this series, we decided to catch-up with our past features to see what they've been up to since we last interviewed them. Check out their updates below!
---
So, tell us! What have you been up to this past year? What are you most excited for in 2020?
"This past year, I became a distinguished student-speaker for my graduating class' commencement! I've also been doing a lot of science communication. Most importantly, I've successfully defended my senior thesis." – Ashley Walker, February 2019 Feature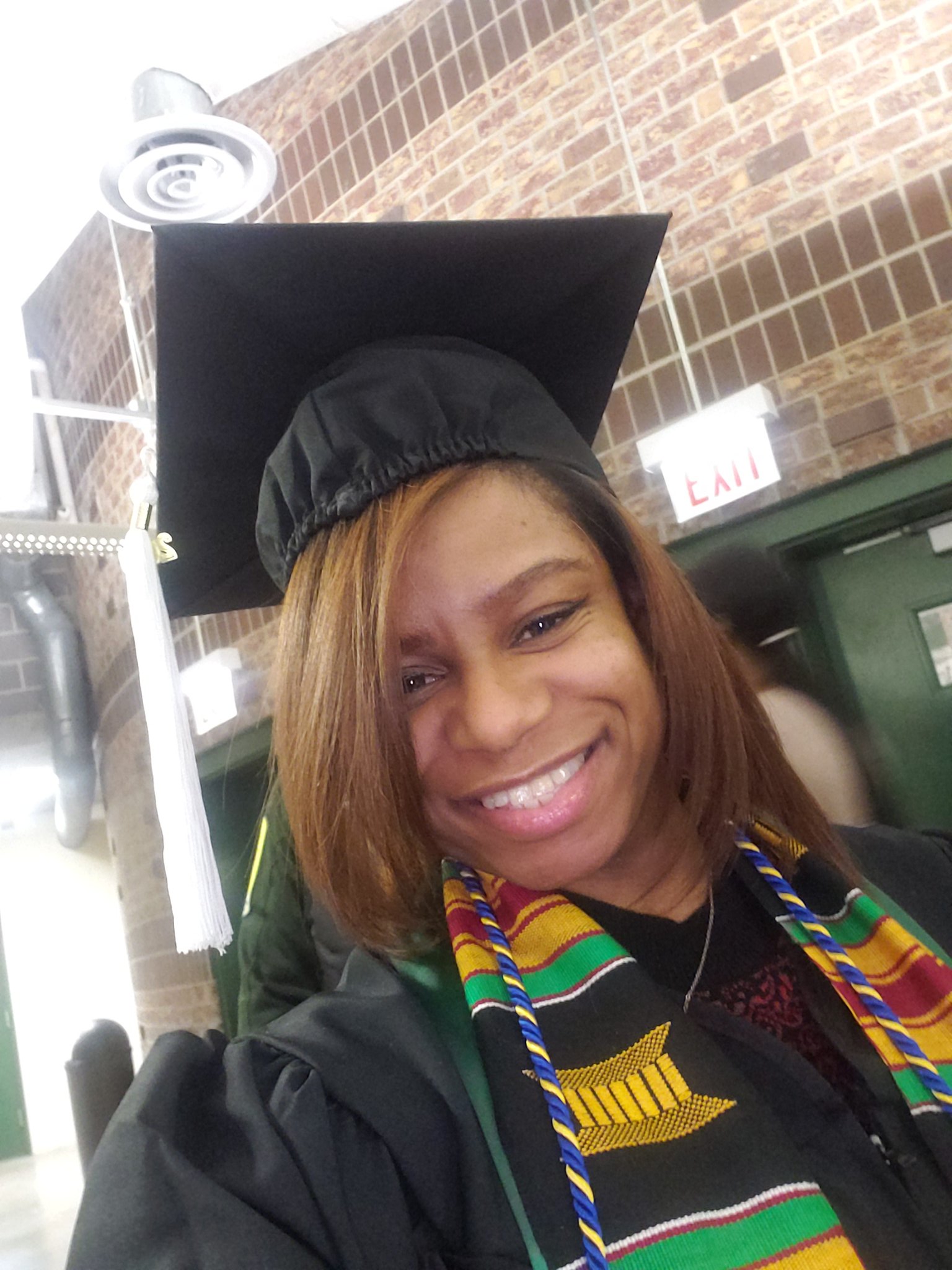 "This year was all about research for me! I finished up my graduate coursework and delved straight into the work that will become my dissertation—a measurement of electron neutrino interaction rates in liquid argon. Other than that, my main focus has been on #IAm—a scholarship project that was founded by me and my best friend to support women of color in STEM." – Katrina Miller, February 2019 Feature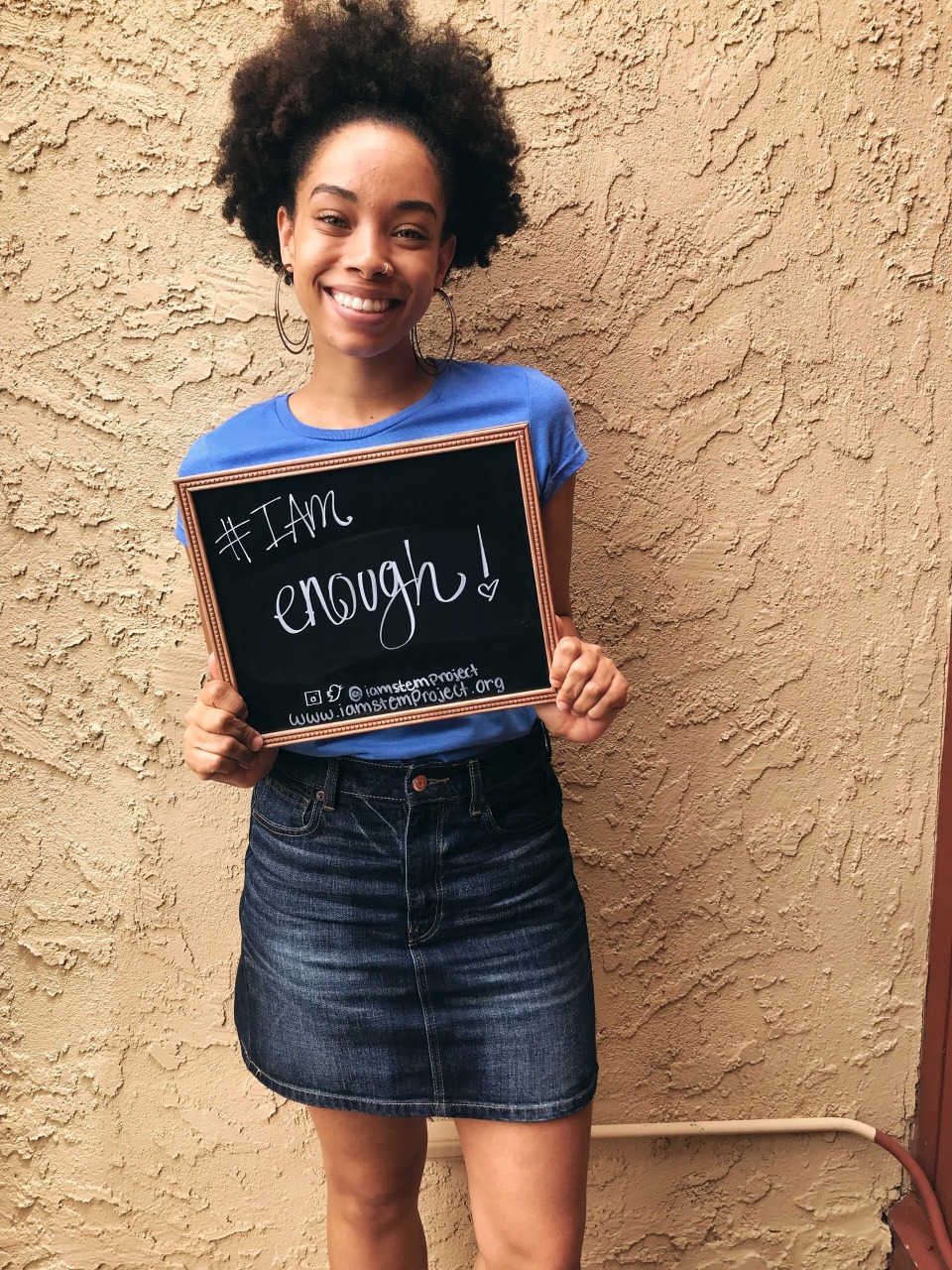 "This past year, I initiated the process to reinstate the Black Student Psychological Association on campus at Chicago State University. As their faculty adviser, I have the ability to help shape programming on campus to increase student engagement in the field of psychology." – Dr. Rayne Bozeman, February 2019 Feature 
"I was selected as one of the 'Honor 200' recipients—an award that honors the work of Illinois veterans making contributions to their communities. I am also excited about my commitment to write my story and promote my artwork." – Dr. Stacey Dixon, February 2019 Feature
"I've been growing my company, The Nova Collective, alongside my business partners, writing with my friends, and producing fun events that I've never done before. I'm excited about producing more for myself this year. I bring a lot of other people's ideas into fruition, which will always be a passion of mine, but it's time for me to bring some of my ideas that have been swimming in my brain for years to life." – Lisa Beasley, April 2019 Feature
"I spearheaded the partnership between Wakandacon and Fermilab! It was very exciting to engage a historically under-represented group in STEAM. That and being named an If/Then Ambassador for the American Association for the Advancement of Science (AAAS) were the highlights of this past year!" – Dr. Jessica Esquivel, May 2019 Feature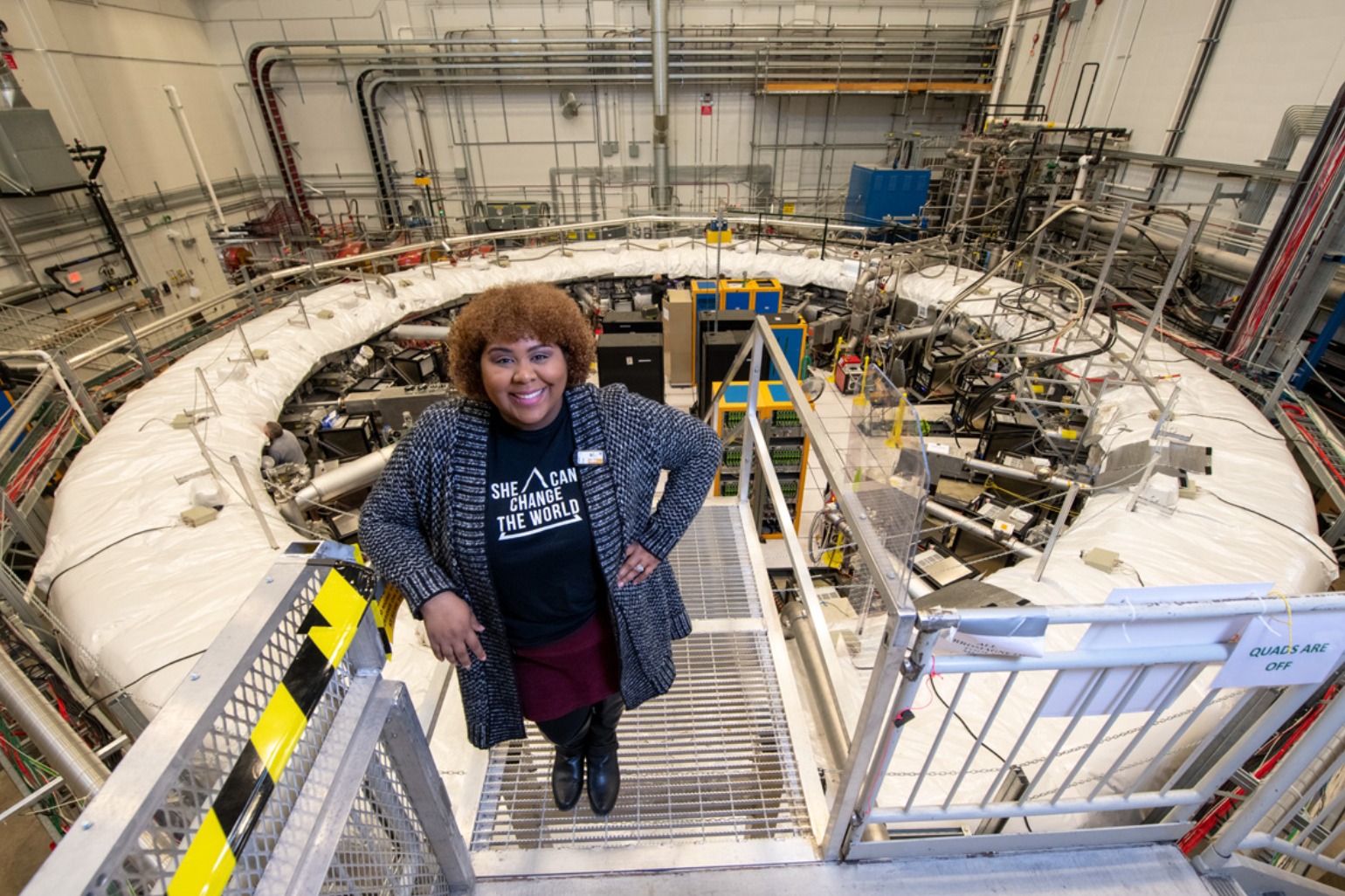 "I recently got a job as a strategy analyst at a health tech startup! In the upcoming year, I would like to see more intentional incorporation of the A in STEAM. There's still a lot of bias against art and what it has to offer in science. However, the creativity that comes through in science is not too different from what engaging with art allows us to access." – Miona Short, July 2019 Feature
"I have started my role as assistant professor in the School of Design at DePaul University. With that I have created the Equity and Health Innovations Lab and am embarking on my first project, Denizen Designer, which I am really excited about." – Dr. Christina Harrington, August 2019 Feature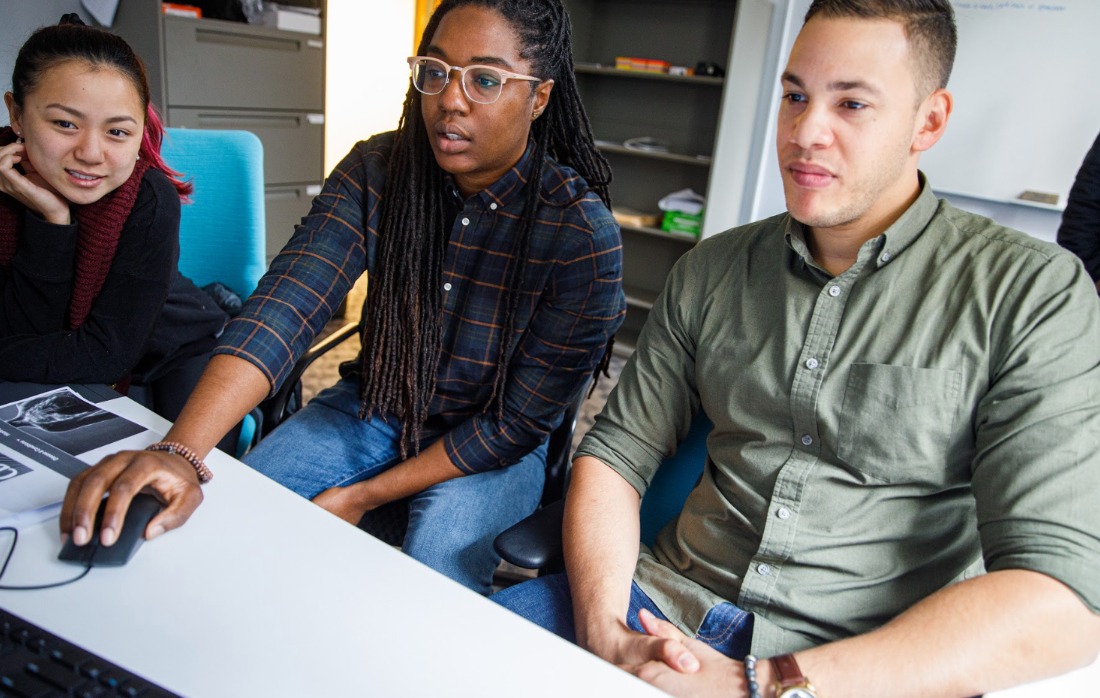 "In the spring, I graduated magna cum laude with a bachelor's of science in physics (with biological science applications) from Chicago State University. I then began the bioengineering/mechanical engineering graduate PhD program in the fall at the Georgia Institute of Technology to study human biomechanics. I am excited about the outreach opportunities I have been able to participate in while attending Georgia Tech so far!" – Felicia Davenport, October 2019 Feature
"I'm thrilled to co-produce and partner with the Adler again for Adler After Dark: A Night in the Afrofuture 2.0. I am also looking forward to working with the best cast, creatives, and production team in Chicago on our first feature film Case Unsolved, a queer-themed horror film inspired by Filipino folklore." – Taylor Witten, November 2019 Feature
"I am planning to expand my certified culinary scientist knowledge this year by attending some conferences held by the Research Chef Association and plan on teaching my team about culinary trends." – Brittany Towers, December 2019 Feature
"I've been busy finishing up my graduate candidacy courses, helping others learn physics as a teaching assistant, as well as working on my current research project. My research is in deducing the bulk density of exoplanets—what they are made of—and considering the mass-loss evolution histories of the planets over time—how they became the way we observe them today." – Andrea Bryant, January 2020 Feature
---
If you would like to meet our past features you can attend our Black Women in STEAM: Anniversary Panel, next Monday, February 17. Event details here!