Operation Airlift: 3…2…1… Liftoff to Engineering!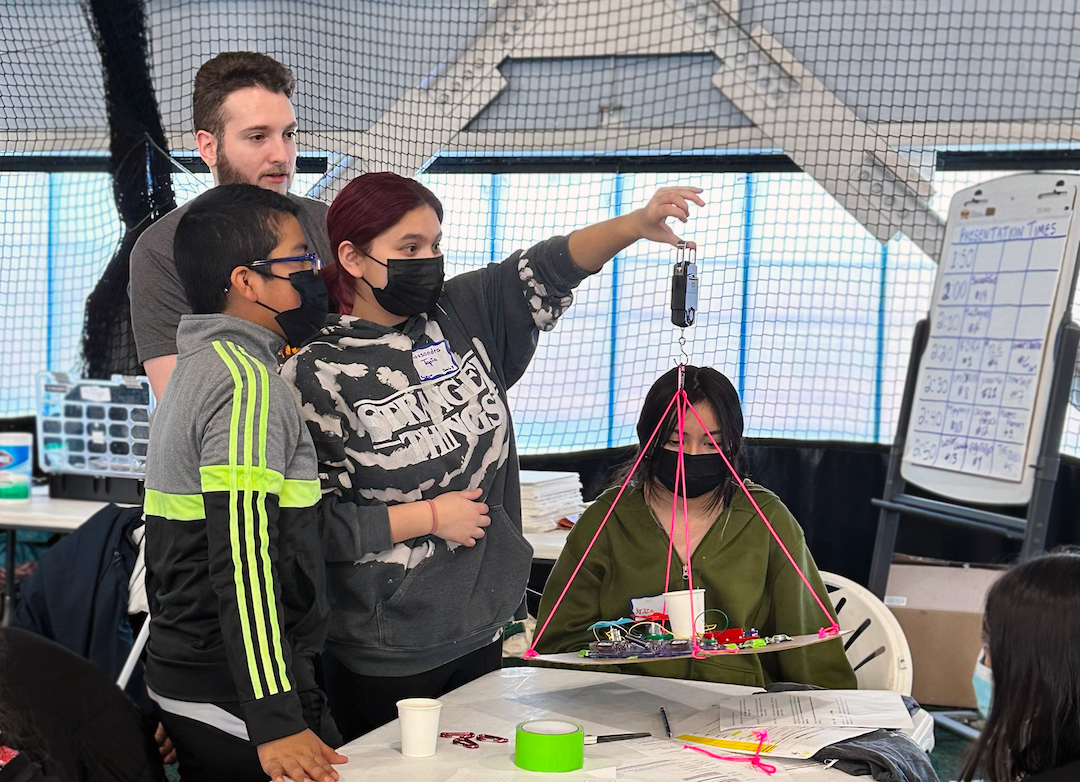 Header Image: A group of students at the Adler Planetarium's 2023 Operation Airlift, weighing their airship with the guidance of an Adler STEAM mentor.
What do you get when you mix an indoor soccer field, 500 cubic feet of helium, 100 middle schoolers, endless duct tape, 40 Adler staff and volunteers, 150 boxed lunches, and a pile of Snap Circuits? Why, Operation Airlift, of course!
After a three-year pandemic-induced hiatus, Adler Teen Programs was thrilled to return to Little Village for our annual engineering design competition on February 18, 2023. This year, young people from eight Chicago Public Schools (CPS) and community organizations joined us at the Rauner Family YMCA in Little Village for a STEAM adventure.
At the Adler, we believe the best way to learn is to roll up your sleeves and do it yourself (pssst… if you want to impress your teacher friends, this is called experiential learning). We designed Operation Airlift to teach 7th and 8th graders about the engineering design process by engaging them in it directly. During the event, students work in teams with adult STEAM mentors to design, build, and test a remote-controlled airship. Perhaps you're wondering, "what the heck is an airship? Is that some type of dirigible?" Indeed, it is! 
Teams start building their airship by assembling electronic components using a basic schematic. Each team member assumes a specialized role, ranging from Project Manager to Test Pilot while working through the engineering design process to create and test their airship.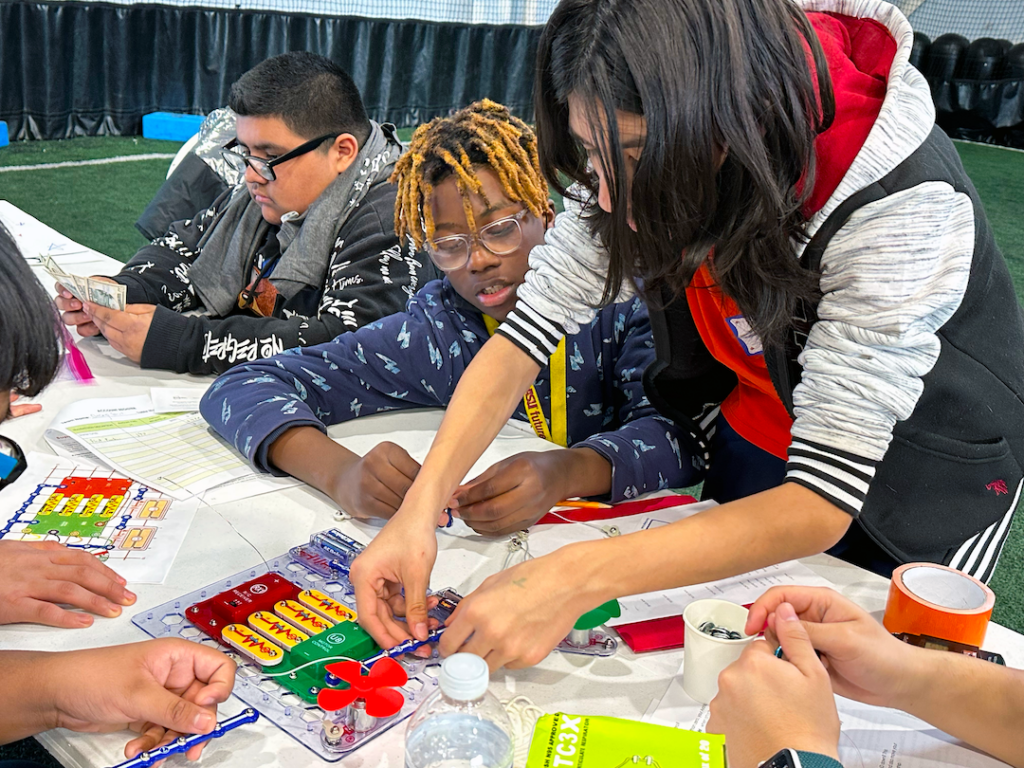 Next, it's time to get creative. Participants transform cups, cardboard, string, washers, and duct tape into a housing for the airship's electronics. Before building the housing, teams explain and justify their design choices to a panel of experts. Once the design is approved, the real fun begins as teams build the rest of their airship and prepare to begin the challenges.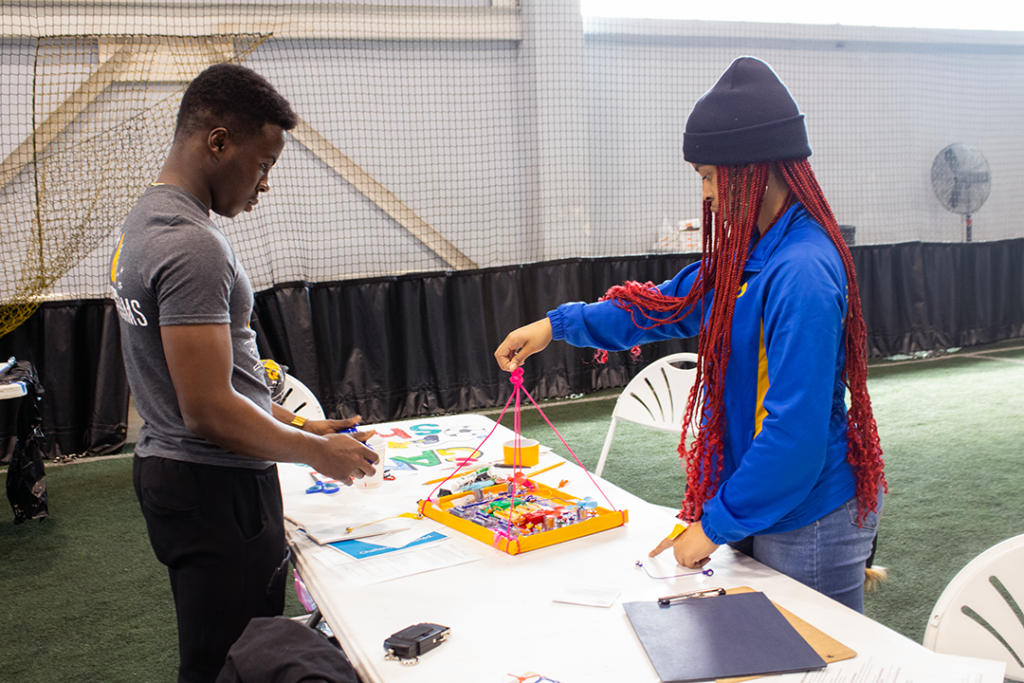 With helium-filled high-altitude balloons looming overhead, it's impossible to miss the launch pads where teams test their airships. First, they need to prove their airship is functional by completing three challenges. Each team must:
Demonstrate working propellers
Achieve neutral buoyancy (this means the airship is suspended by a balloon without sinking to the ground or floating up)
Fly the airship in different directions
Next, teams choose from a list of advanced challenges to attempt. Whether it's moving a ball, carrying a heavy object, or achieving the fastest ascent, these challenges require teams to modify their airships. Evaluating and modifying designs are at the heart of the iterative engineering design process that Operation Airlift focuses on.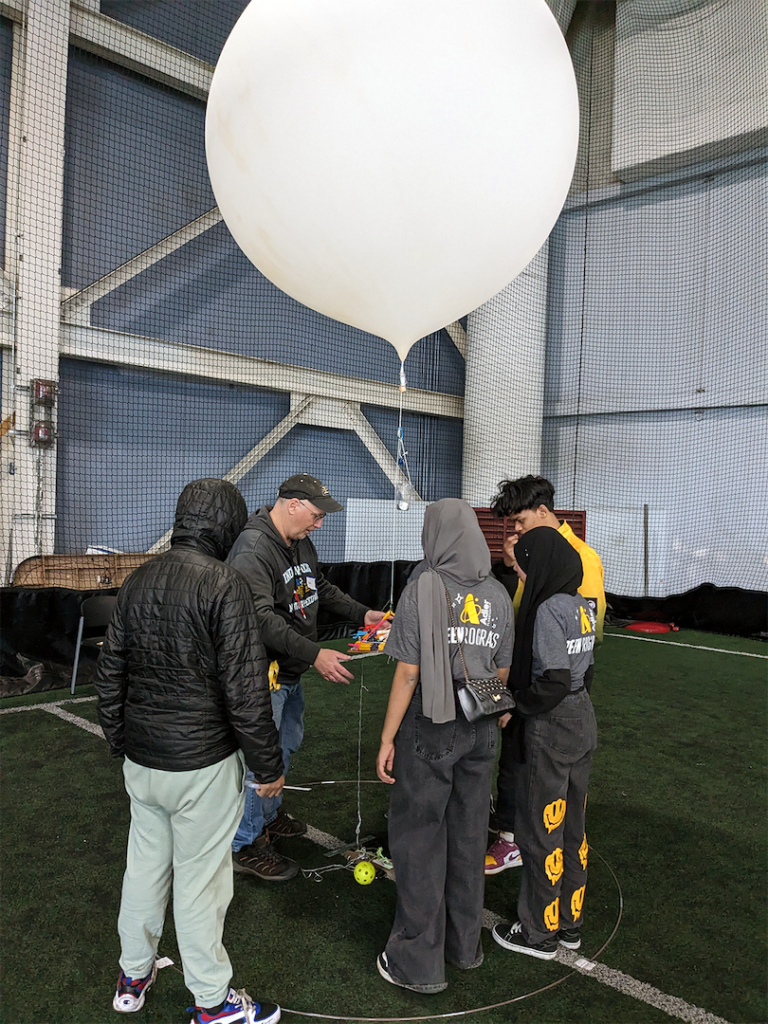 You can tell what's happening in an educational environment by listening. Operation Airlift begins quietly, but soon a cacophony of youth voices, small motors running, and the tear of duct tape fills the air. Sounds of cheers and high-fives ring as teams reach goals and experience success. You also hear exasperated harrumphs of frustration when a propeller doesn't spin or when a piece of airship inexplicably falls off. We'll let you in on a little secret: the groans and fist-shaking let us know we're supporting young people in an authentic engineering project. 
Working through failure is Operation Airlift's best lesson. Failure isn't fun, but it's nothing to fear. Failure is where we learn the lessons that will later carry us to success.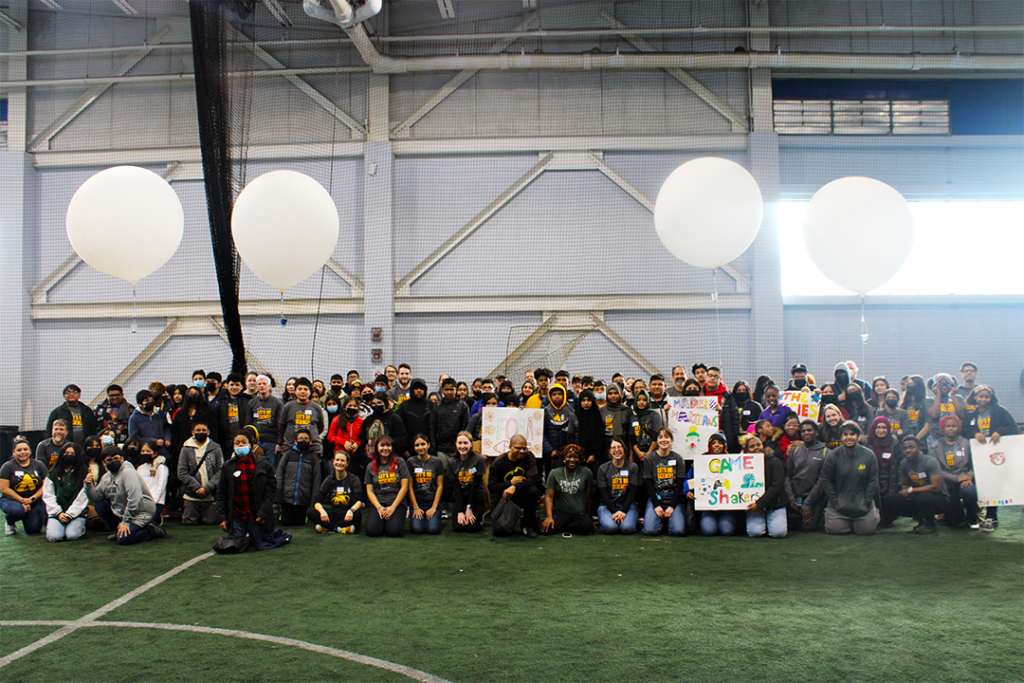 If you'd like to learn more about authentic STEAM and leadership experience for middle and high school students, please visit the Teen Opportunities webpage.
Operation Airlift is made possible by the Institute of Museum and Library Services [MA-245279-OMS-20] and Comcast.