Space Poetry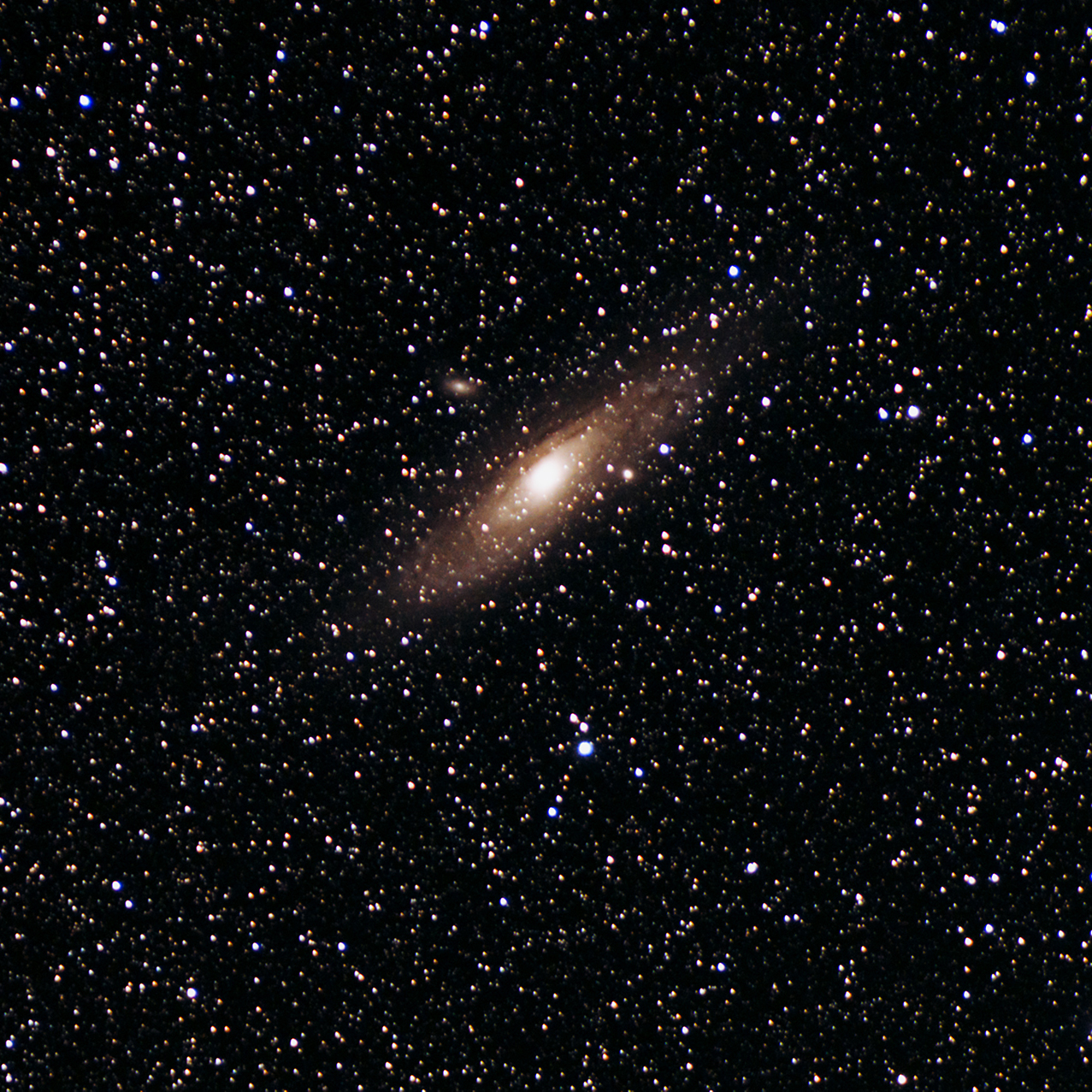 Image Caption: The Andromeda Galaxy taken by an astrophotographer. Image Credit: Nick Lake
From galactic paintings to space poetry, everyone's favorite out-of-this-world muse—aka our universe—inspires all kinds of stellar works of art. Our staff came together and composed a few short poems all about aspects of space that inspire them.
STAGES
In my youth, I was thought to be invincible.
In my adolescence, immortal.
Oblivious freedom, then
Conscious denial.
In mid-life, a recognized need to take care.
Longevity required reversing past neglect.
Sustaining new behaviors.
I was Earth.
-Michelle B. Larson
GALAXY
Nothing rhymes with galaxy, as every poet knows
Nothing rhymes with galaxy, it's just how language goes
Nothing rhymes with galaxy, no matter what you've heard
Nothing rhymes with galaxy, so choose a different word
NOTHING rhymes with galaxy, although it's all around
Nothing rhymes with galaxy, the poem you write will sound
Ridiculous at best, if you write in rhyming verse
So do not call it galaxy, or it will be the worst
-Anonymous
WHAT IF
What If
There was a planet full of rainbows
What If
There was a star made of cheese
What If
There was an comet with an ant farm
What If
There was a moon with yellow trees
What a fun dream that would be
-Megan L
TWINKLING STARS
Stars are bright
They light up the night
Stars are bright
Up up in the sky, at a very great height
Stars are bright
Oh, what a stellar sight
-Colleen Cesaretti
DARK MATTER
Dark matter, why can't I see you?
Scientists say you could make up
A quarter of the universe's mass
But you're invisible to me
Why can't I see you?
-Megan L
THE LIFE WE SHARE
Stars
I see, lying under a dark sky on this planet
Connection
Galaxies
You hunt, with a telescope and imagination
Discovery
Others
We hear, a shared experience and growing community
Hope
-Michelle B. Larson
COMETS
Sunrise is red
Comets are blue
Keep looking up
Whatever you do
-Anonymous
JOURNEY TO THE MOON
They flew into space
Weightless footsteps on the Moon
Hold tight for descent
-Megan L
Have you written space poetry of your own that you would like to share? Send us your space poetry by tagging @adlerplanet + #LookUp on social media.