10 Astronomical Discoveries and Historic Space Events to Close Out the Decade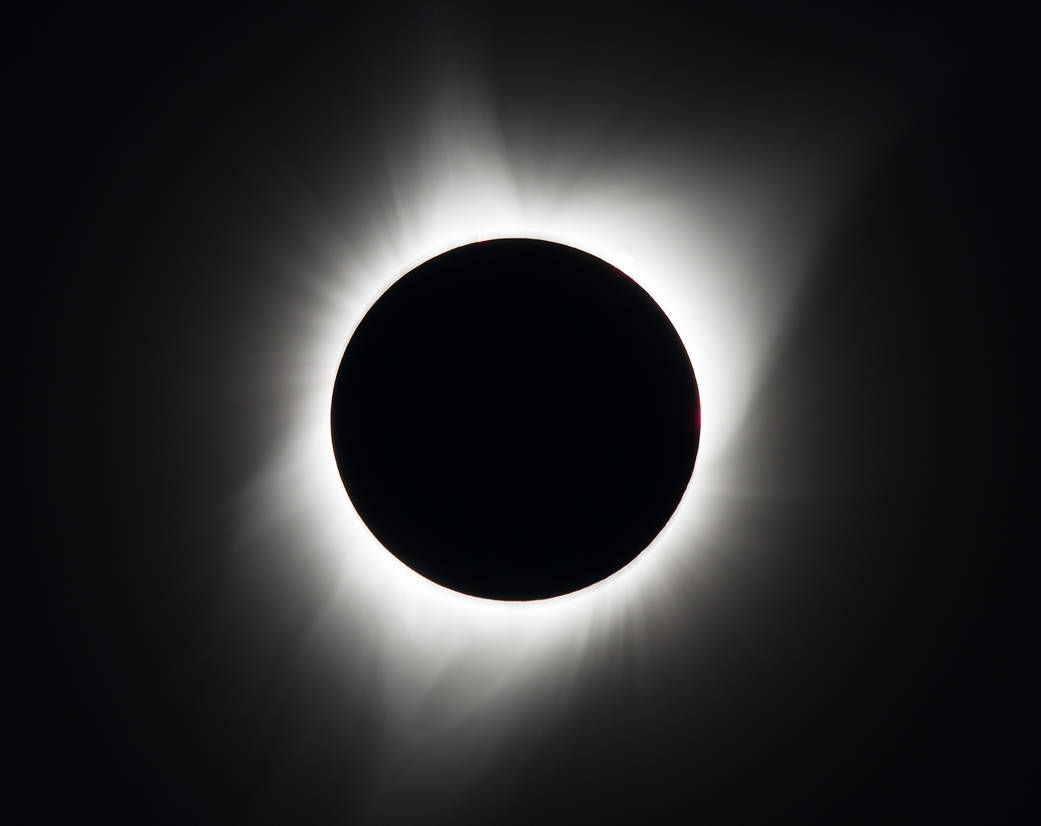 Header Image: Total solar eclipse that occurred on August 21, 2017. Image Credit: NASA
---
Out with the old and in with the new decade! As 2019 comes to a close, we're reflecting on monumental astronomical discoveries and historic space events that happened over the last 10 years. We asked our stellar staff members to tell us a few of their favorites!
DISCOVERY OF THE 1ST POTENTIALLY HABITABLE EXOPLANET – 2010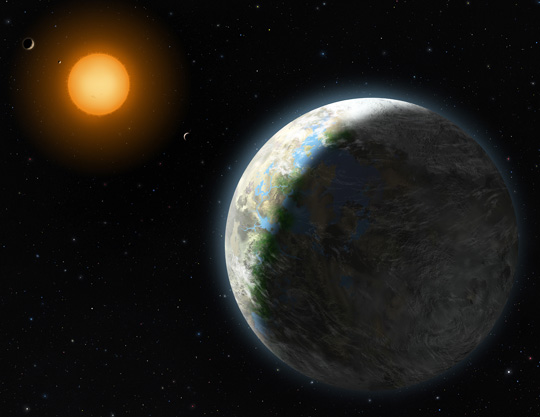 Orbiting around the red dwarf star Gliese 58, this Earth-like exoplanet is three or four times the mass of Earth, and exists in the star's "habitable zone." This means that the exoplanet could potentially have an atmosphere and liquid water could exist on the surface. This exoplanet was discovered after 11 years of research.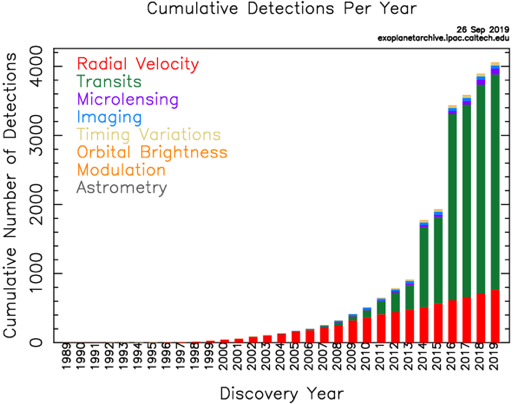 In the last decade, the number of known exoplanets has also increased from about 600 to over 4,000!
DISCOVERY OF THE TRAPPIST-1 SYSTEM – 2015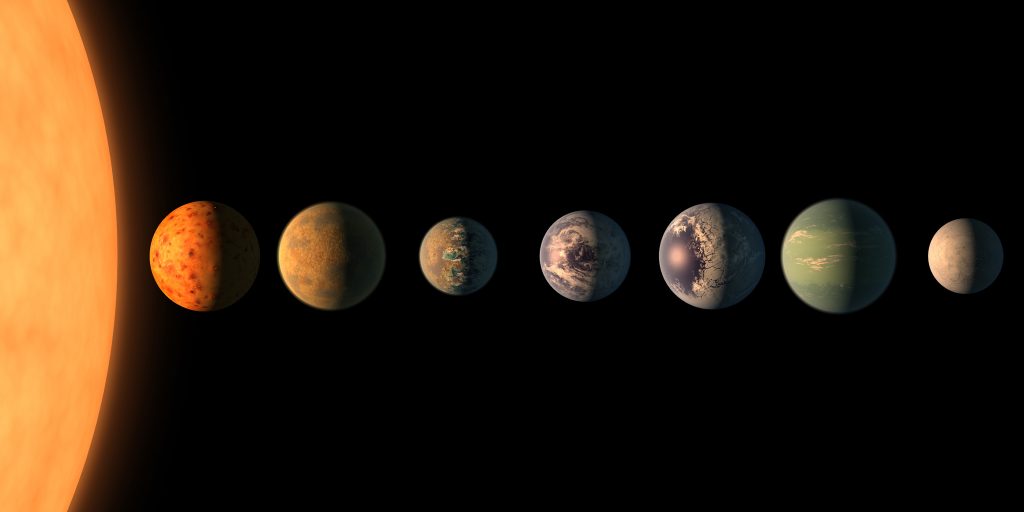 Even though TRAPPIST-1, an ultra-cool red dwarf star, was officially discovered in 1999, it was not until 2015 that Belgian astronomers discovered three exoplanets orbiting it. By using the Transiting Planets and Planetesimals Small Telescope (TRAPPIST) these Earth-sized exoplanets were discovered orbiting this star about 40 light-years away from us. Since then, four additional exoplanets have been discovered in this system!
FIRST OBSERVATION OF GRAVITATIONAL WAVES – 2015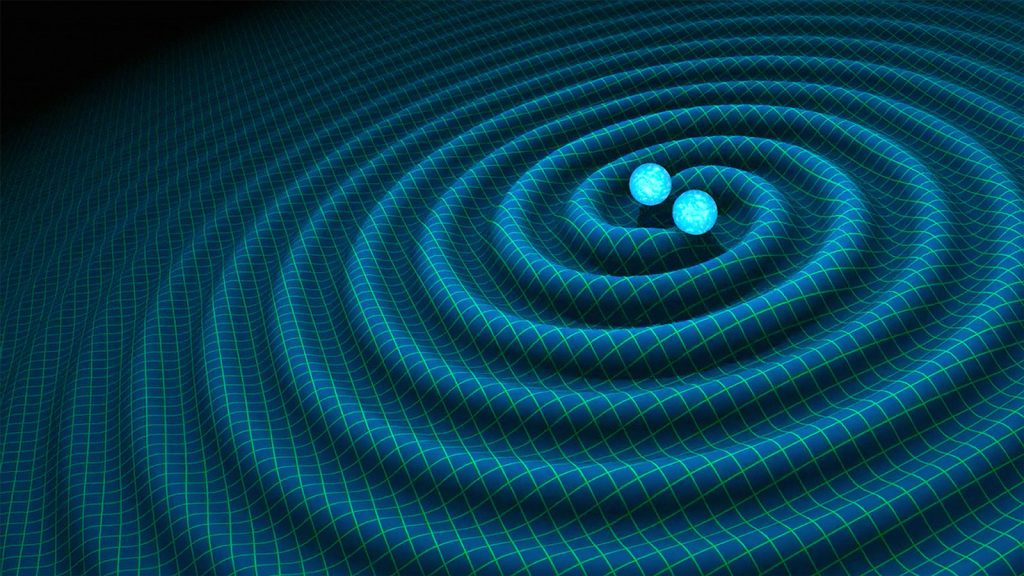 100 years after Albert Einstein's formulation of the General Theory of Relativity in 1915, we detected gravitational waves using LIGO (Laser Interferometer Gravitational-Wave Observatory) from two colliding black holes. Gravitational waves are ripples in the fabric of spacetime. They are created by accelerating masses, and spread across the Universe at the speed of light. Their movement is detected by LIGO detectors as a distinctive chirping sound.
LIGO'S DETECTION OF THE 1ST EVER BINARY NEUTRON STAR COLLISION – 2017
In 2017, LIGO detected gravitational waves and light from a collision of two neutron stars about 130 million light years away. This discovery illuminated a mystery of where heavy elements like gold and uranium come from. Much of the gold on Earth comes from these incredible collisions. If you have a gold ring, you own a piece of the guts of a neutron star, ripped out and spilled into space during its merger with another neutron star.
1ST AND 2ND DETECTIONS OF INTERSTELLAR OBJECTS AS THEY PASSED THROUGH OUR SOLAR SYSTEM – 2017 & 2019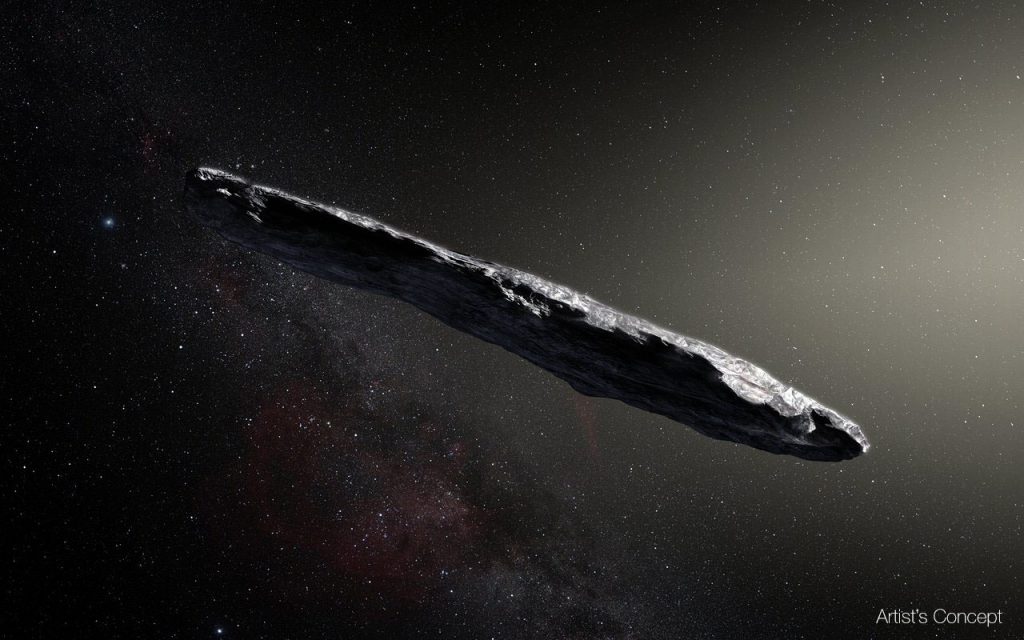 The 1st known interstellar object to visit our solar system was discovered in October 2017. This object, now known as 1I/ʻOumuamua, is shaped unlike anything else in our solar system and is believed to have a reddish hue.
The 2nd known interstellar object detected in our solar system was discovered in September 2019. 2I/Borisov, originally classified as a comet, is actually the 1st interstellar comet discovered and is still in our celestial neighborhood.
METEORITE CRASHED IN LAKE MICHIGAN – 2017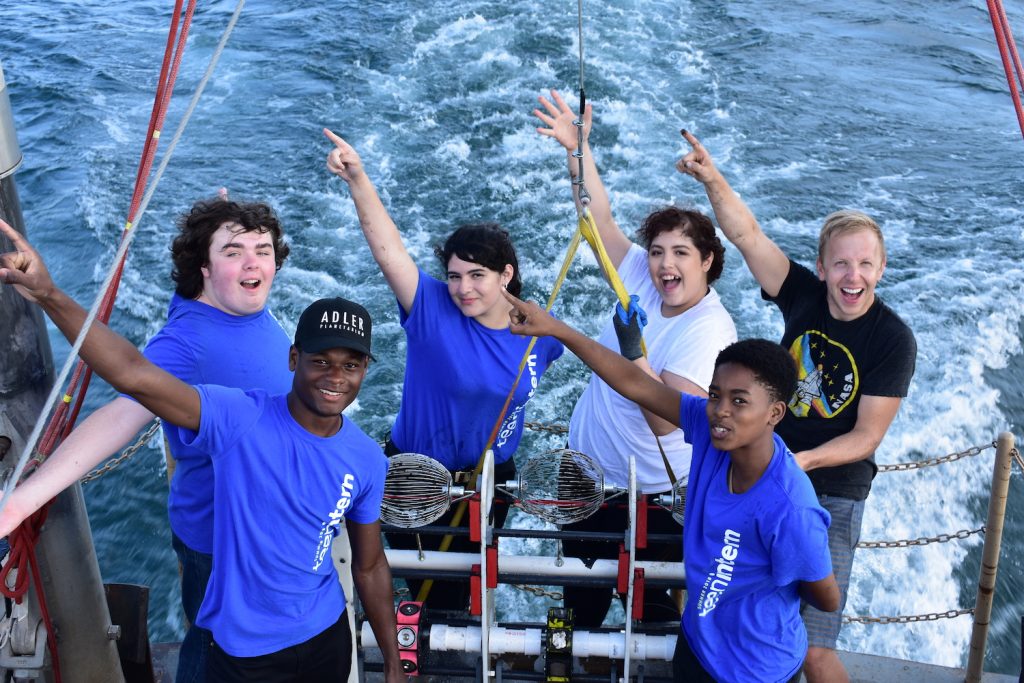 A meteorite crashed right in our very own backyard! On February 7, 2017, a 600-pound meteorite landed in Lake Michigan, about 10 miles off the coast of Sheboygan, Wisconsin. This meteorite sparked intrigue and curiosity among local astronomers and scientists, including members of the Adler's Teen Programs. Thus, the Aquarius Project was born, and the Adler Teens embarked on a life changing journey to find bits of the meteorite at the bottom of the lake.
TOTAL SOLAR ECLIPSE – 2017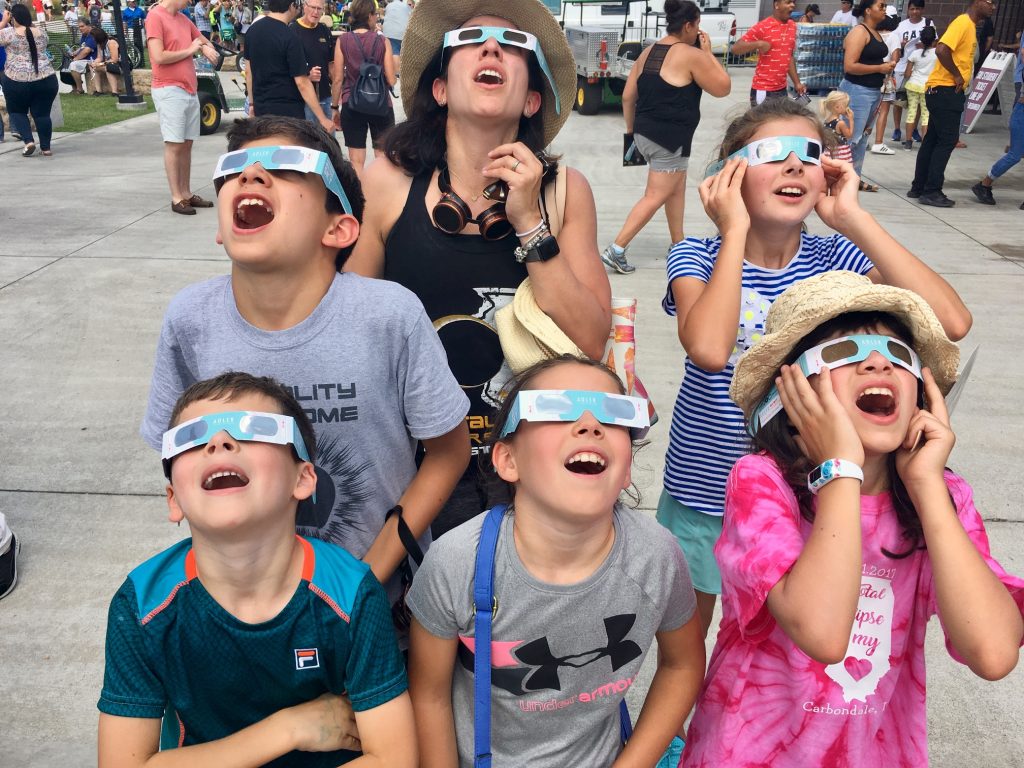 A total solar eclipse happened on August 21, 2017, in the United States of America. This total solar eclipse spanned from the Pacific coast to the Atlantic coast, and won't happen again in the United States until April 2024.
1ST BLACK HOLE PICTURE – 2019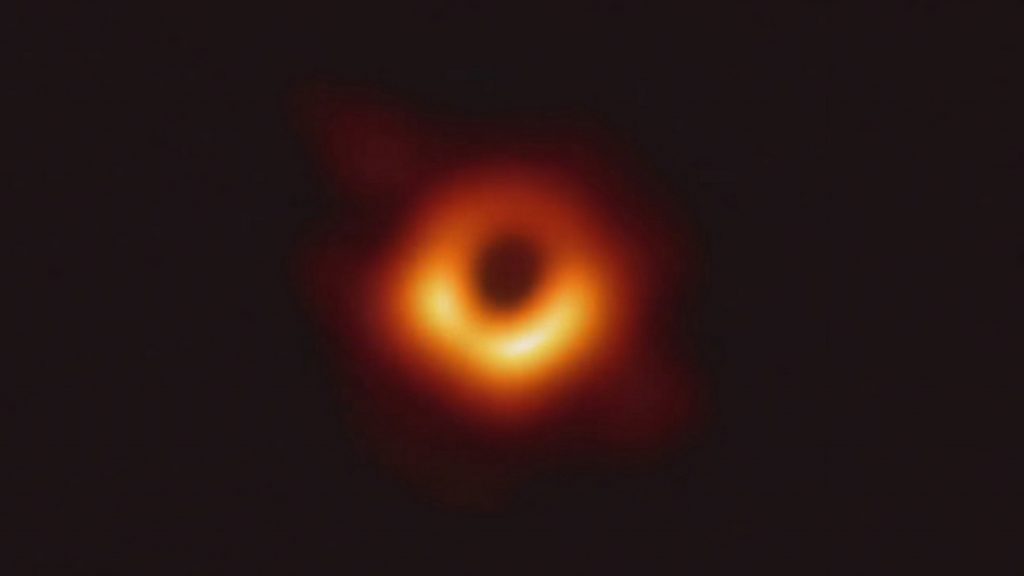 Using Event Horizon Telescope collaboration observations, the very first direct picture of a black hole was taken in 2019. This supermassive black hole located in galaxy M87 is 6.5 billion times more massive than our Sun!
1ST PLANETARIUM IN SPACE – 2019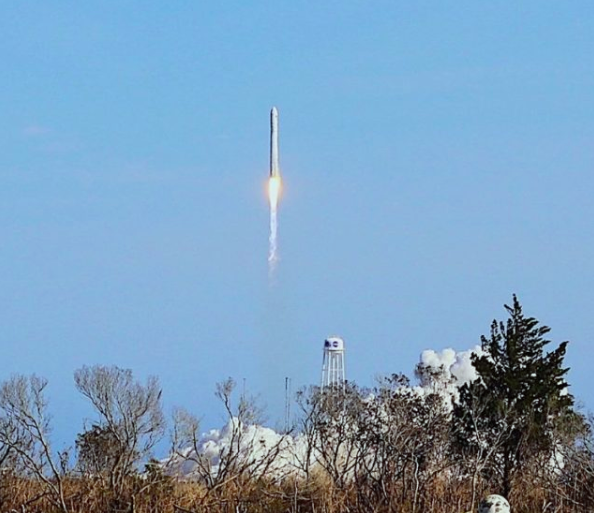 In April 2019, the Adler Planetarium became the first ever planetarium in space! Through a collaboration with Adler Teens, ITW David Speer Academy students, scientists, and volunteers, the Adler's first ThinSat (very tiny satellite) was launched into space and gathered data for about a week before traveling down to Earth.
1ST ALL-FEMALE SPACE WALK ON THE ISS – 2019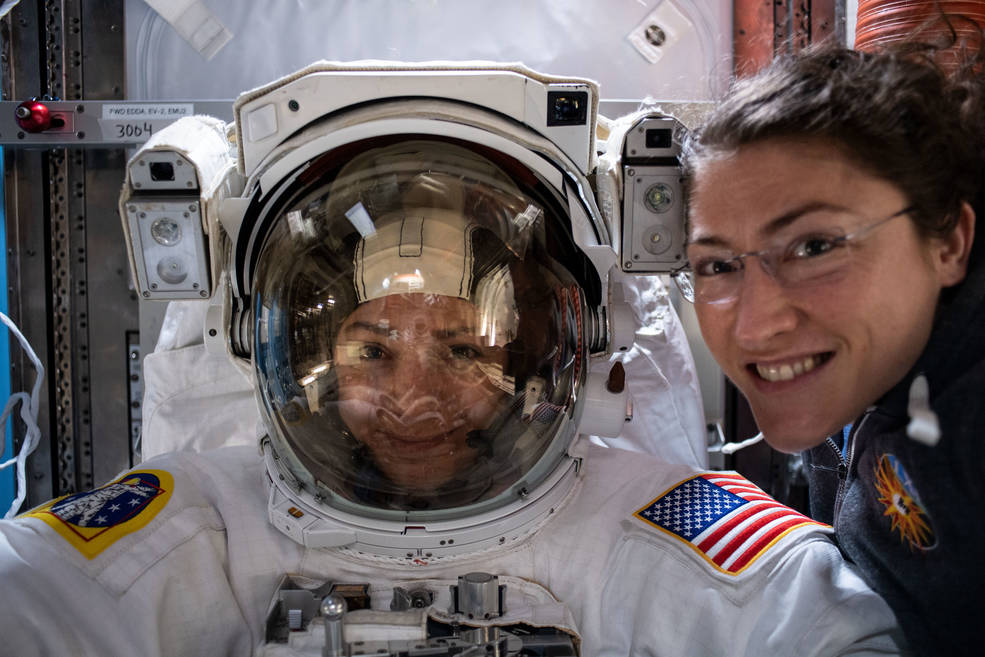 Astronauts Jessica Meir and Christina Koch from the United States of America embarked on the first all-female spacewalk in October 2019. Their spacewalk lasted about 7 hours and they replaced a battery charge/discharge unit on the outside of the International Space Station.