Clark Family Welcome Gallery
Lighting the way to out-of-this-world adventures.
The Clark Family Welcome Gallery at the Adler Planetarium kicks off your journey to the stars. Created using approximately 13,000 linear feet of aluminum tubing, 20,000 square yards of fabric and 125 LED lights that create millions of colors and billions of lighting combinations, this constantly changing environment features one-of-a-kind architecture with vibrant lighting, video presentations, and interactive, motion sensing displays. It's home to frequent pop-up exhibitions, and leads you to our Grainger Sky Theater and Our Solar System exhibit.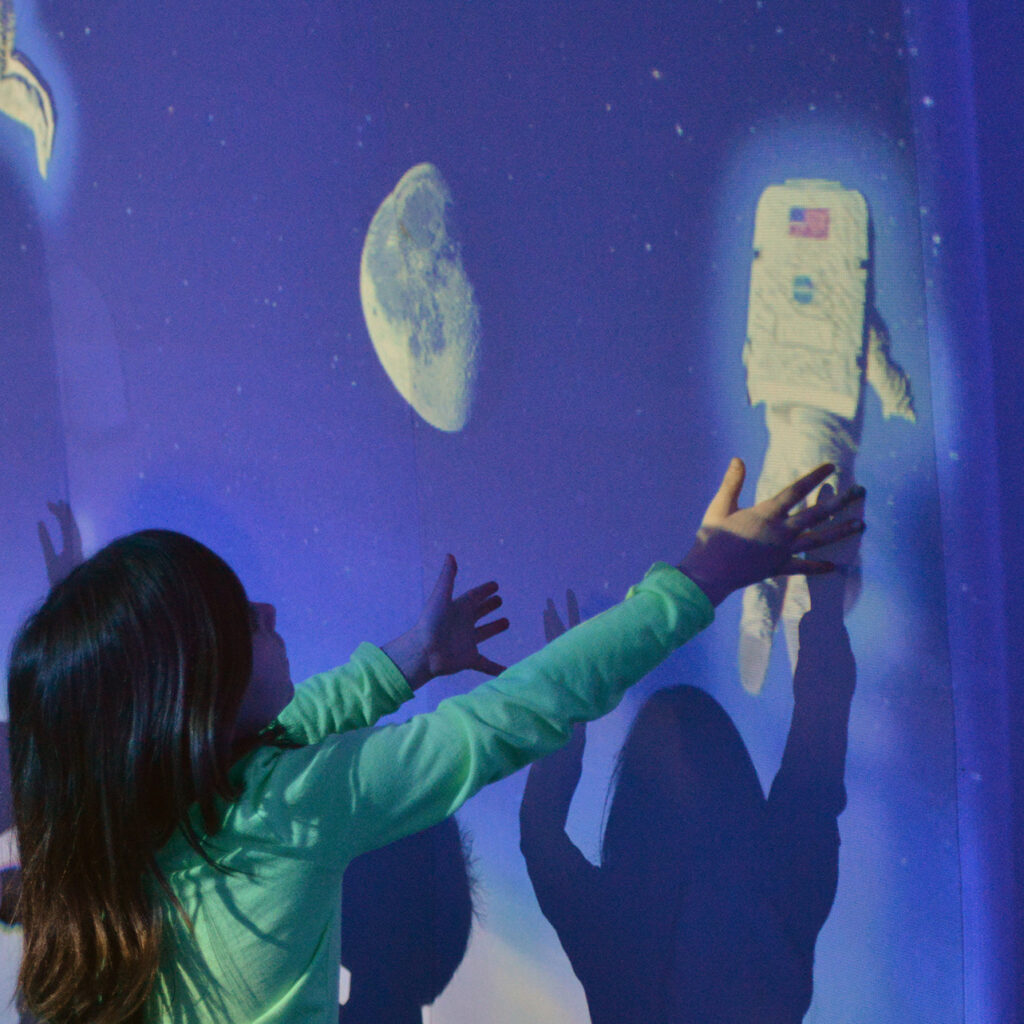 Thanks To Our Sponsors
The Adler Planetarium is grateful to The Clark Family for supporting the Clark Family Welcome Gallery.
PURCHASE TICKETS
Your all-access pass to our universe!