Historic Atwood Sphere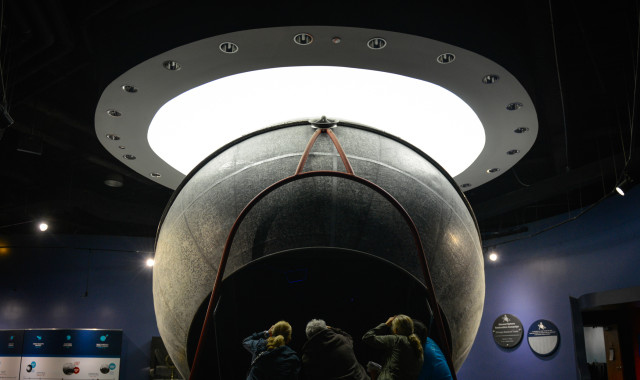 What you will discover
Experience the night sky over Chicago as it appeared in 1913 in the Atwood Sphere—Chicago's oldest planetarium. Although the star positions have not changed since then, we can see only a small percentage of these stars in our current night sky due to light pollution. The sphere is seventeen feet in diameter and has 692 holes drilled through its metal surface. These holes allow light to enter and show the positions of the brightest stars in the night sky.
Take a live guided tour of the Atwood Sphere and identify stars and the constellations they form.
Atwood Sphere tours are a ticketed experience. They are included with Museum Entry +2 and Unlimited passes or can be added on to any admission pass for $5 per person. Tours are limited and tour times must be selected at the Atwood Sphere.
PURCHASE TICKETS
Your all-access pass to our universe!