When The Going Gets Tough, The Adler Planetarium Comes To You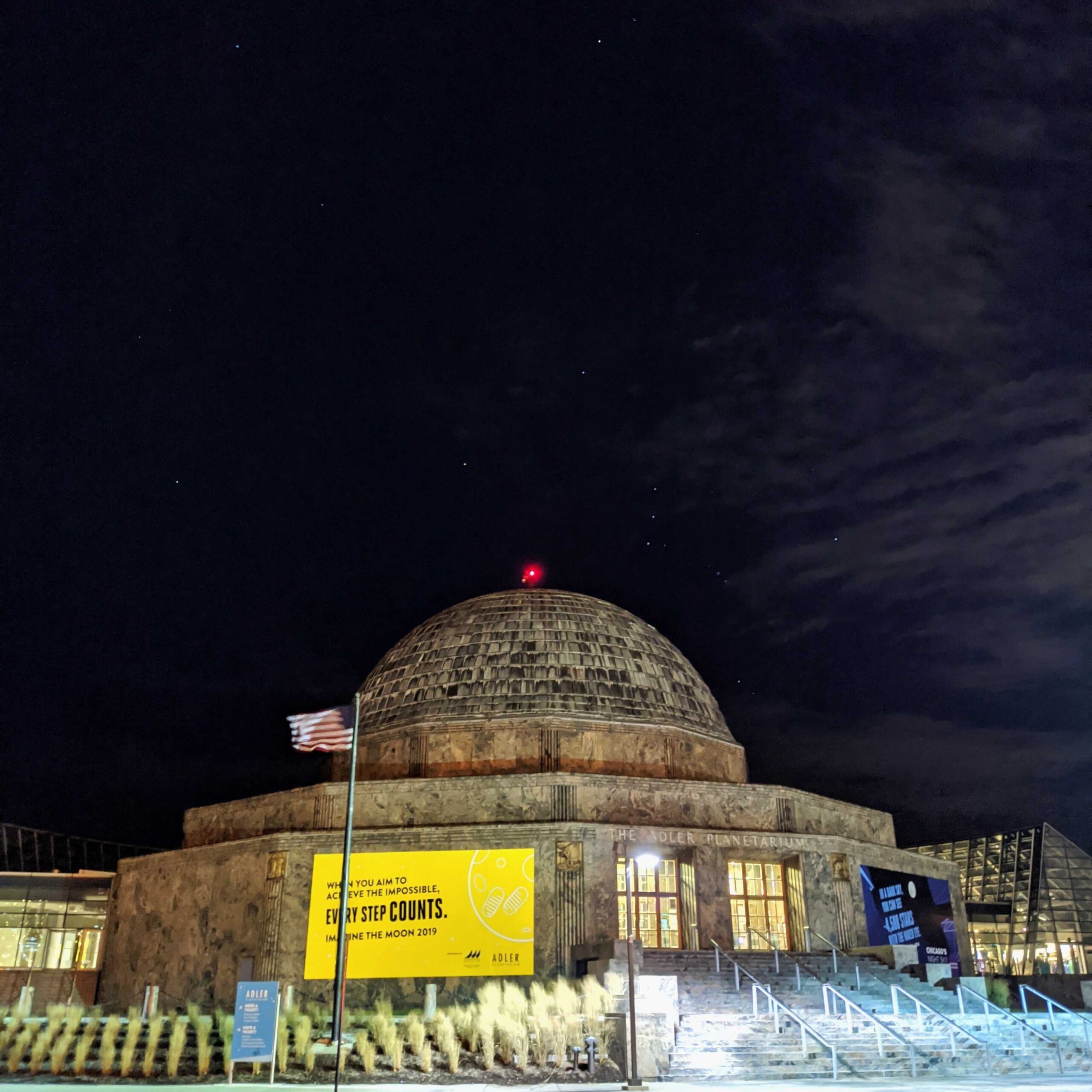 Header Image: The Adler Planetarium at night with the constellation Orion shining in the sky. Image Credit: Nick Lake
If our social media mentions and DMs are any indication of public sentiment, a lot of you are wondering if the Adler Planetarium is open yet. The answer? It sort of depends on what you mean by "open."
The Adler has a surprisingly long history of carving out wide open spaces for science, curiosity, and wonder even when the doors of our building have been closed.
Back in 1940—when the extraordinary Maude Bennot was the museum's director, bookkeeper, tour guide, projector operator, lecturer, phone-answerer, and public resource for all astronomy-related matters—the museum was closed for a stretch of six months, from the spring to the fall of that year. News articles from the time cited "repairs" (or, more ominously, "extensive repairs") as the reason for the closure, and a photograph dated June 1940 shows a partially stripped Adler dome with scaffolding and ladders all around. Whatever needed fixing, it was messy.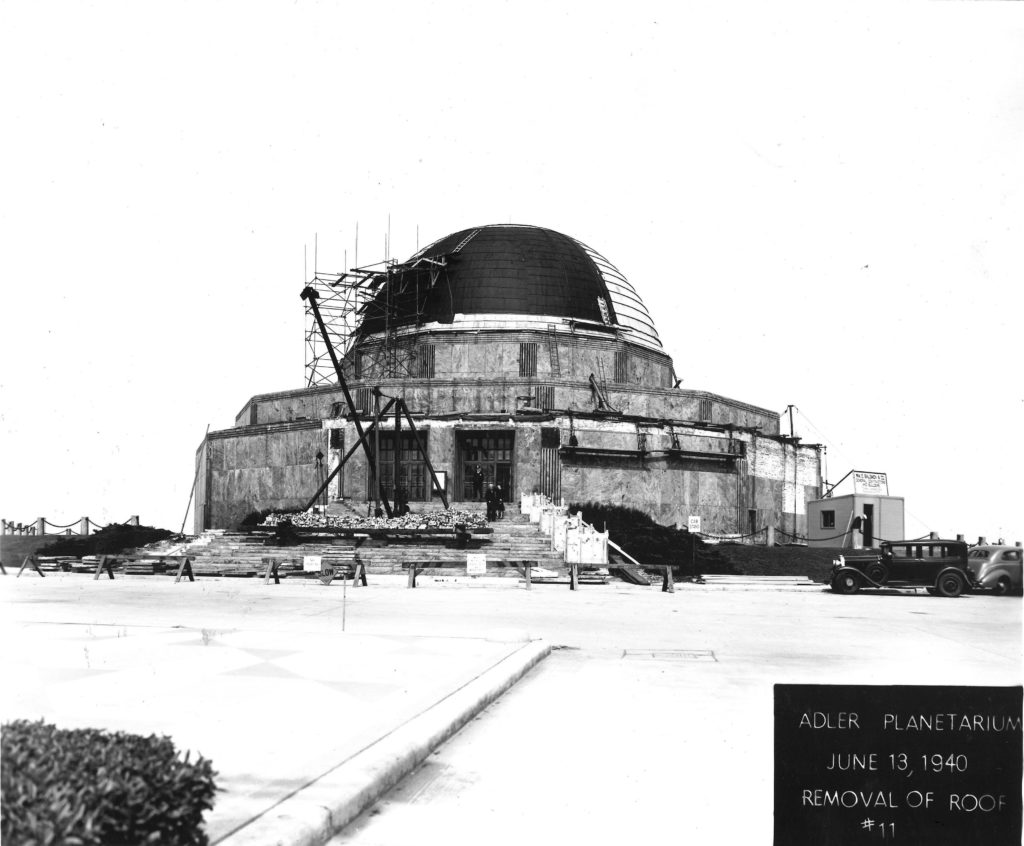 Oh, and did I mention that while the building was (apparently) crumbling, the United States was still digging itself out of the Great Depression? It wasn't the best time to be a cultural institution.
The first woman to lead the Adler (or any science museum in the world, as far as we know), Maude was used to working in less than ideal circumstances, making naysayers eat their words, and finding creative ways to bring the science of astronomy to a general audience. During the 1940 closure, she hosted a weekly WBBM radio show to beam the universe directly into people's homes. According to one news article, she also appeared in "several video shorts" (which, one has to assume, would have been a more complicated undertaking in 1940) to speak to viewers about the Adler and her work.
It says something about the character of the institution that 80 years later, Adler staff had the exact same instinct as Maude—to take to the airwaves (or, in our case, the, uh, internet waves) to create something special and new while a series of self-reinforcing crises raged all around us. Maude may not have had the resources to produce live, interactive stargazing events, virtual exhibitions, guided tours of the night sky over Chicago, dazzling virtual field trips for Zoom-fatigued students, a place to do science from home, or an irreverent, frequently musical space comedy show, but her legacy runs through all of them. 
That was a long answer. A shorter one is: Yes, we're (partially) open! This summer, you can join us for a sky show or an evening in the Doane Observatory. But whether or not you make it to Museum Campus, the Adler is here for you—in your living room, on your phone, and under the stars. Soon, we'll all be together under one (brand new) roof again. In the meantime, you can find us doing what we always do: looking up, making friends, and singing songs about black holes.
Sky Shows Are Back
Beautiful. Mysterious. Cosmic. Our sky shows give you a front row seat to observe our universe, like you never have before. Book your tickets for a weekend show today! Tickets can only be purchased in advance and online. Tickets will not be for sale on-site.
Special thanks to Adler Curator Pedro Raposo provided some background information for this post. The photo of the building's roof repairs was unearthed by Adler Theaters Director (and self-described history nerd) Mike Smail.